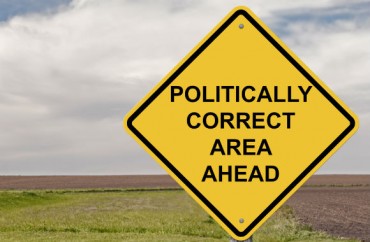 The editors of the Texas State University University Star are quite upset about a campus crime alert from the last weekend in January.
Specifically, they're miffed at the alert's wording: "A 5-foot-11-inches tall Black male with a beard, mustache, medium length hair and unknown clothing."
In a February 1 editorial, the editors claim they have "no problem" with the university sending the alert "with the intention of telling the community to 'take precautions to not become victims.'" Officials made "the right call" because sexual assault is a big deal — "no matter the perpetrator's race or ethnicity."
But … officials did not "just" send out a crime alert (emphasis in the original). They also "invoked fear" because they "'painted every relatively-tall Black man with facial hair as a suspect."
"We take issue with the university not waiting until it gleaned more information on the alleged suspect," the editors write. "By sending such a vague description to the community and not specifying the exact location of the alleged incident, Black men anywhere on campus at the time were placed in immediate danger."
Black people, they continue, are overrepresented in the criminal justice system and "none of this is a result of [them] actually committing crimes at higher rates."
This country's criminal justice system has molded us to unconsciously associate crime and violence with Black communities. That same unconscious bias has led people to cling to the myth that is Black on Black crime. We saw it when rioting and looting were associated with Black Lives Matter, when in actuality it was discovered that over 90% of BLM protests were peaceful. We see it in every mugshot sent in city crime press releases and posted to news organizations' websites, a policy The University Star has had to address in recent months. …

Texas State's actions this past weekend are a reflection of how the university has regarded its Black students for far too long. The harm this university placed Black students in cannot and should not be understated. Not when the disproportionate impact of the criminal justice system has cost Black people their lives and freedom.
Texas State is but the latest to face the wrath of upset students over crime alerts containing a race descriptor. In September, the president of the University of Louisville apologized for an alert which used "Black Male."
In a University of Wisconsin-Madison Daily Cardinal op-ed, several students, like the University Star editors, said using race descriptors put black students in harm's way. And last year about 100 students at Ohio State protested the inclusion of race in an alert about an aggravated assault and hate crime: It "negatively impacted the perception of Black students on campus."
Read the University Star editorial.
MORE: U. Minnesota to be more 'selective' in mentioning race in crime alerts
MORE: U. Iowa puts trigger warning on campus crime alert
IMAGE: Shutterstock.com
Like The College Fix on Facebook / Follow us on Twitter