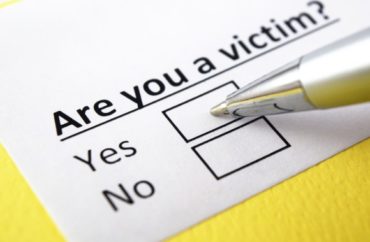 In the latest example of higher education victimology, a panel at the University of Michigan discussed on Monday how Western colonialism is culpable for gender violence in the immigrant community.
According to The Michigan Daily, UM women's studies professor Debotri Dhar, organizer of the "Gender Violence, Immigrant Vulnerability and the State: A Symposium" event, claimed that "residual ideals from the colonial era have resulted in immigrants of color being framed as burdens on the state" which contribute to "immigrant vulnerability and gender violence."
Dhar added that in our current "very politically divisive" atmosphere, the situation surrounding immigrants, "our most vulnerable individuals," can be overlooked. Invoking "intersectionality," Dhar claimed people view immigrants via two lenses — the first is as "pollutants" to state:
Two hundred plus years of countries in the Global South being colonized and plundered, so travel has never been a problem as long as it be (sic) white communities that have done it. So when I hear the phrase 'Go back to your country,' what I register there is not that everyone should 'go back to their countries,' but that only elite white communities should be able to travel.
The second is the "white savior complex," which essentially is a gentler form of colonialism: "Discourse of the public sphere is okay with immigrants" … just so long as white supremacy is maintained.
Panelist Ruby Robinson, a UM Law School professor, added that "language barriers" and "lack of understanding of the American legal system" add to the gender violence burden of immigrant victims: "U.S. immigration systems are byzantine, they're complex, they're racist, they're inevitable and, as we've seen on display over the past years, they're being altered at an incredible pace."
According to her faculty page, Professor Dhar's "research and teaching interests" include feminist thought, transnational feminisms, post-colonialisms, and love (yes, love). She's taught the courses "Feminist Thought," "Global / Transnational Feminisms," "The Gendered Body," and "Gender and Bollywood."
MORE: Cal Poly investigates Instagram photo 'mocking' illegal immigrants
MORE: Illegal immigrants at Columbia demand counselors, sensitivity training
Like The College Fix on Facebook / Follow us on Twitter