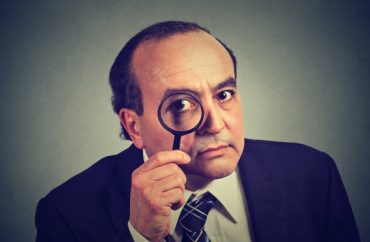 Officials at California Polytechnic State University are investigating a photo posted to Instagram which allegedly depicts four students mocking illegal immigrants.
The picture features two male Cal Poly students and a pair of females (unaffiliated with the school) dressed in bandanas and making hand gestures, and includes the caption "Cowboys vs (Illegal) Aliens," according to Mustang News. 
It was taken at a campus party whose theme was based on the 2011 movie Cowboys and Aliens.
Cal Poly spokesman Matt Lazier said the university is looking into whether the photo violates campus policy.
@CalPoly @CPPrezArmstrong
Paul Samson first year and a CP Wrestler thinking dressing up as an "illegal" is fun party attire pic.twitter.com/FA9cwx84qD

— mel 🌋 (@melmrtnzz) October 15, 2019
University president Jeffrey Armstrong informed students in an email that the administration "stands with" anyone "hurt by the photo." After the pic's revelation, the Cal Poly Dream Center held events throughout the day "to help students debrief."
According to The Sacramento Bee, a professor who wished to remain anonymous said the men in the photo are engineering students.
"It makes me feel angry and upset and disappointed, because the consistency of these incidents and consistency of this kind of racism creates an unwelcoming climate for students, faculty and staff," the professor said.
The Cal Poly student government jumped into the fray, issuing a statement condemning the photo:
ASI Student government stands in solidarity with our undocumented Mustangs. We are deeply saddened that our underrepresented community continuously experiences these instances of overt prejudice. No human is 'illegal.' This language is dehumanizing and inaccurate. We must hold each other to a higher standard if we are to create an inclusive environment at Cal Poly.
There's still more: A group called The Central Coast Coalition for Undocumented Student Success, "a collective of advocates and educators challenging anti-immigrant and oppressive ideologies," demanded the Cal Poly administration "actively change the persistent toxic campus culture and climate."
In a statement it said "Now more than ever, it is necessary to take action proportional to the seriousness of the toxic normalization of racism and xenophobia at Cal Poly that this act represents."
Regarding racist incidents on campus, the anonymous prof said "It's every year almost, it doesn't fail."
According to "mestizo Latino and queer" student Alejandro Bupara, Cal Poly is a place that's "really hard … to be at." A coalition of identity interest groups wants the school to give them over $140,000 to combat, among other things, "overt racism by white students, sexual violence that disproportionally victimizes women of color and transgender people," and a "seemingly endless flow of microaggressions."
Read the Mustang News and Bee articles.
MORE: Illegal immigrants at Columbia demand counselors, sensitivity training
MORE: Students told: Don't use term 'illegal immigrant' on final exam
IMAGE: Shutterstock.com
Like The College Fix on Facebook / Follow us on Twitter