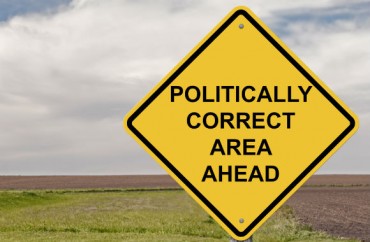 This fall, the University of Minnesota christened its new Center for Race, Indigeneity, Disability, Gender and Sexuality Studies, a product of "student and faculty advocacy."
Originally known without "Disability" in its moniker, the center added the term after requests from the Critical Disability Studies Collective, The Minnesota Daily reports.
According to Angela Carter, founding chair of the CDSC, her group is "working to enhance and foster an intellectual and academic community […] around complex understandings about disability."
A PhD in Feminist Studies who identifies as a "queer, disabled, white anti-racist" and is "personally and professionally passionate about intersectional feminisms, disability and transformative justice [and] queer/crip theory," Carter (left) said the CDSC believes disability isn't merely an "individual need" to be considered. It's also a "social, historical, economic and political category."
Of course, any time "intersectionality" is involved, someone inevitably comes up with a beef.
The Organization for Graduate and Professional Students with Disabilities was supportive of the center's name change, but was concerned whether students with disabilities actually were consulted about it.
ALERT: Check out our new Campus Cancel Culture Database!
OGPSD President Ryan Machtmes said "[M]any times on college campuses, diversity, equity and inclusivity efforts include many marginalized populations, to their credit, but unfortunately all too often routinely exclude students with disabilities."
Machtmes added that although OGPSD was not consulted about this decision, it was a positive change and a step in the right direction for the University.

"I recognize that the University is actively making strides towards improving campus climate and accessibility for students with disabilities," Machtmes said. "But of course, it does have a length to go before we can claim to be a truly accessible and welcoming campus for all individuals with disabilities."

Additionally, OGPSD members hope to see the Center for RIDGS take on new initiatives, now that disability is formally included in its focus. Machtmes said he would personally like to see the establishment of a University disability studies program.

"Race and gender and sexuality and indigeneity, all of those things, are connected to disability in a very real-world way," Horvath Williams said. "The argument of the Critical Disability Studies is that we can't talk about any of these things without talking and thinking through disability as well."
The new center will be led by Keith Mayes, an African American & African Studies professor who "has special expertise on social and political movements and current issues of race and perception."
MORE: Don't be afraid of offending with ableist rhetoric, student with disability writes
IMAGES: Shutterstock.com; U. Minnesota screencap
Like The College Fix on Facebook / Follow us on Twitter