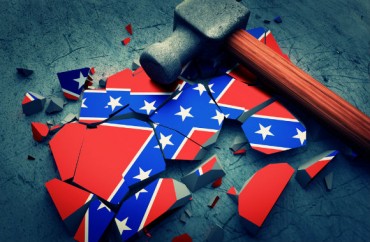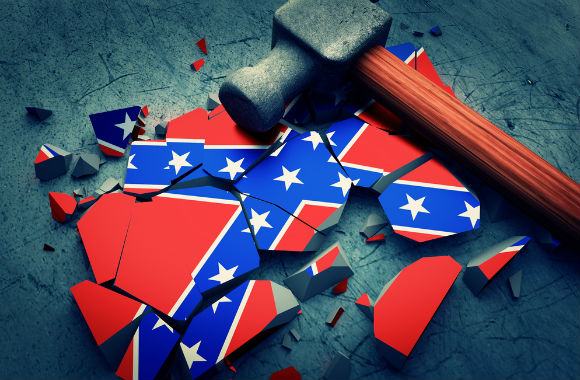 A freshman at the University of North Carolina has started a petition to ban the Confederate flag from the schools in the state's Orange County.
Mariah Warner got the idea after attending a workshop organized by the Organization Against Racism NC. There, according to The Daily Tar Heel, she met the mother of a student in the Orange County district who, one morning while dropping her daughter off at school, saw a Confederate flag in a student's truck.
The mom then asked the school board about prohibiting the flag, which in turn responded that it could not do anything. Subsequently, the mom took it to the board's public comment segment.
Though she received some support, the board ultimately rejected a ban on the flag.
"That really outraged a lot of people in the community because they understand that it's a hate symbol," Warner said.
[Warner added], "From my understanding, there have been more students — now that they know this is a hate symbol and it aggravates other minority students — you see them wearing it more, putting it on the back of their trucks, wearing it on their t-shirts. There were even a couple of students who were sitting down in the lunch room and got in a circle and started pulling out confederate flags and when they got taken away they started pulling out more." …

The Northern Orange County NAACP has also called for Orange County Schools to ban the use of Confederate flags.

"The flag is a racial inflammatory symbol which is undeniably rooted in slavery and racism," said Patricia Clayton, president of the Northern Orange County NAACP. "Given Orange County Schools is committed to serve all the students in the district, they should not allow the confederate flag on its campus." …

[Orange County Schools Board of Education Chair Stephen] Halkiotis said that just because a group of people come before the board and demand something does not mean that something will immediately happen — that's not the way an elected board works.

"We get caught in the world of policies, we get caught in the world of it takes time to get things done and reviewed," Halkiotis said. "People today want immediate action, and I'm not sure people fully understand the whole policy process that we follow and are expected to follow by state law."
It is one thing to advocate that the state — meaning the school, in this case — not officially display the Confederate flag, say, alongside Old Glory in front of the building. It's quite another to ask the district to prohibit private exhibitions of it as in the case of a student hanging it in his truck.
Also of note, when it comes to the atmosphere within the school building, the courts — including the US Supreme Court — have typically granted officials a great deal of leeway when it comes to regulating contentious speech and/or displays of controversial topics.
MORE: Confederate flag attire banned at Pennsylvania HS for causing 'disruption'
MORE: Teacher displays Confederate flag during Civil War lesson, is then forced to retire
Like The College Fix on Facebook / Follow us on Twitter
IMAGE: Shutterstock