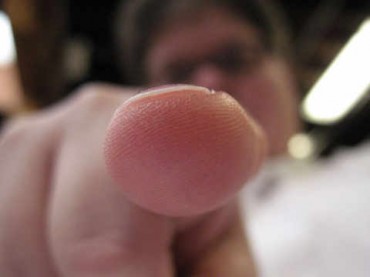 A Tumblr page dubbed the Hyde Park List has accused six University of Chicago students of sexual assault/harassment was all the talk last weekend at the school.
The list contained the names of current and former (male) students and were coded either "red" or "orange" with the former being "the most severe offenders."
One student's entry included, "Note: Often at fraternity parties." The Tumblr, which states that it was created by "concerned citizens," purports to "[keep] the community safe—since the University won't." The creator of the Tumblr did not respond to an e-mail request for an interview.

A link to the Tumblr was posted in the Facebook group Overheard at UChicago on Sunday, though both the Facebook post and the Tumblr were taken down later that night. By Tuesday, however, the Tumblr was back online, taking submissions for names and soliciting help to clarify the color-coding system. Print versions of the list were also distributed around campus, Jezebel reported.

The University News Office has no comment on the Hyde Park List.
No comment … on the privacy of six UC students being invaded without any sort of due process?
The saga continued this past week when roughly 100 demonstrators marched to the Alpha Delta Phi fraternity. The demonstration was in response to a threat by a hacker group, the UChicago Electronic Army (UEA), "to take action against the Class of 2018 if they didn't remember 'who's boss around here.'"
The UEA made its threat in response to the publication of the Hyde Park List.
Attorney Andrew Miltenberg said "a lawsuit for defamation against the creator of the (Hyde Park) list may be possible, but not likely."
Like The College Fix on Facebook / Follow us on Twitter
IMAGE: a2gemma/Flickr