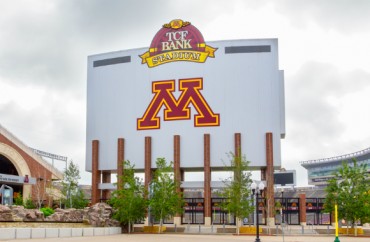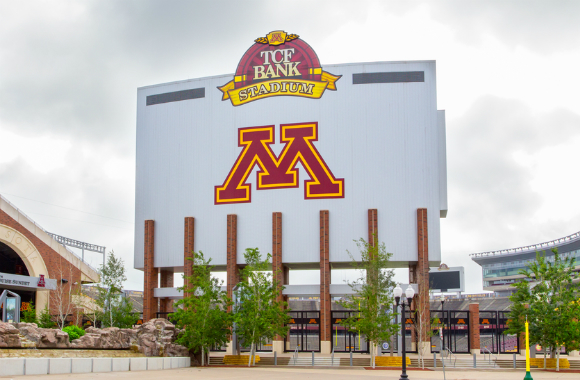 The University of Minnesota is severing ties with the Minneapolis Police Department following the death of 46-year old black man named George Floyd after the police held him in custody.
"I have directed Senior Vice President Brian Burnett to no longer contract with the Minneapolis Police Department for additional law enforcement support needed for large events, such as football games, concerts, and ceremonies," wrote U of M President Joan Gabel in a letter to the campus community.
"Second, I have directed University Police Chief Matt Clark to no longer use the Minneapolis Police Department when specialized services are needed for University events, such as K-9 Explosive detection units," wrote Gabel.
Floyd's death has provoked violent demonstrations in Minneapolis after a video showed a white police officer subduing Floyd with a knee on his neck. While handcuffed on the ground, Floyd repeatedly said "I can't breathe." He later died.
"I do not have the words to fully express my pain and anger and I know that many in our community share those feelings, but also fear for their own safety," Gabel wrote.
On Wednesday, the Minneapolis Police Department released the names of the four officers involved in Floyd's arrest. The officers were called to the scene on suspicion of a counterfeit bill.
Read Gabel's full letter here: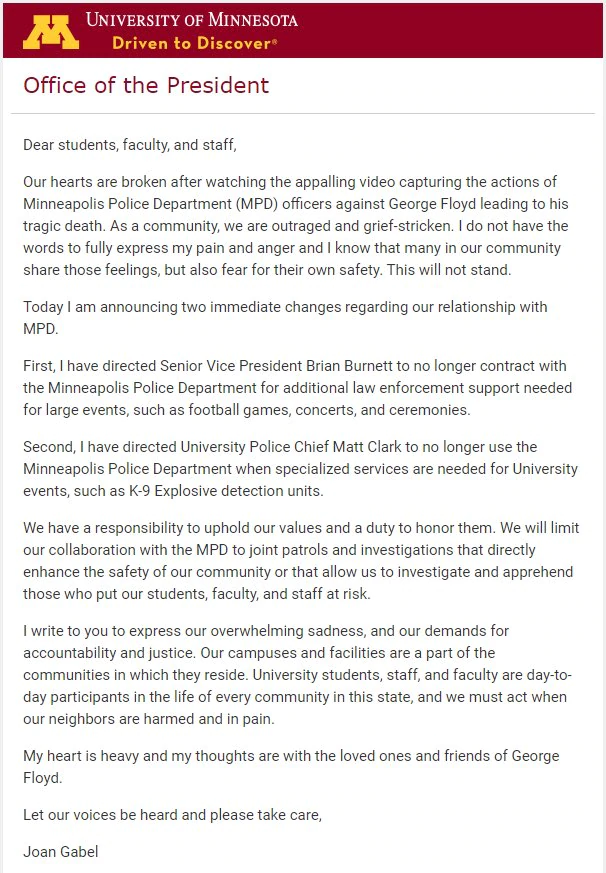 MORE: UM unconstitutionally showers student money on left-wing groups: lawsuit
IMAGE: Shutterstock.com
Like The College Fix on Facebook / Follow us on Twitter