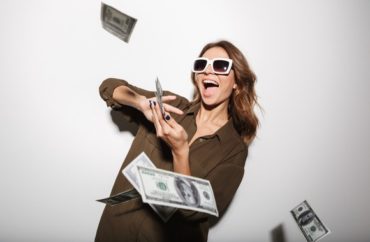 Administration implies plaintiffs want equality of 'outcome,' not viewpoint neutrality
A student group and two students are challenging the University of Minnesota's process for distributing mandatory student fees and the absence of "written standards" and an "appeal process" for determining which student organizations receive preferential treatment.
In a federal lawsuit, Viewpoint Neutrality Now!, Evan Smith and Isaac Smith "seek a declaration, injunction, and judgment" against the taxpayer-funded institution for "policies, handbooks, and practices [that] violate the First and Fourteenth Amendments of the United States Constitution."
But the administration claims that the students are seeking a "balance" that goes beyond its constitutional obligations.
The university gives preferential treatment to nine cultural organizations in its distribution of student fees, granting them permanent "free student lounge space" that is centrally located on campus, according to the suit.
Those organizations are the Black Student Union, La Raza Student Cultural Center, Disabled Student Cultural Center, Feminist Student Activist Collective, Queer Student Cultural Center, Asian-American Student Union, Minnesota International Student Association, American Indian Student Cultural Center and Al-Madinah Cultural Center.
The plaintiffs also accuse the university of unfairness in the funding of media groups such as Minnesota Daily and Radio K Media.
"The University of Minnesota has created a student-services-fee-funded shrine on the second floor of Coffman Memorial Union to worship the great god of political correctness," their lawyer Erick Kaardal told the Star Tribune.
"In order to do so, the university trashes the First Amendment," he continued. "The public expects the university to take care of and educate its students, not to abuse their student services fees."
Kaardal (below) previously secured a settlement on behalf of a conservative student club that sued its school district for disbanding the club in response to its critical comments about "flag protesters."
The lawyer did not return phone calls and emails from The College Fix seeking interviews with his University of Minnesota clients.
MORE: School reinstates conservative club to settle 1A lawsuit over 'flag protesters'
Goal is 'not to create an artificial "balance" of views and activities'
According to the lawsuit, the nine student organizations granted space in the Coffman Memorial Union enjoy luxuries that no other student organization receives.
They each get promotion on the university website as a "Coffman Memorial Union Student Cultural Center," showing that it is "prestigious and advantageous" to be designated as such.
The media groups identified as also receiving special treatment have their own funding request process that enables each to receive additional funding from the student fee allotment. In 2018-2019, Minnesota Daily received $512,400 while Radio K received $314,400.
During the academic year, UMinn students pay roughly $900 in services fees. The lawsuit contends that these fees are allotted for items such as recreation center dues, student unions, student groups, and even campus health care services.
While student groups apply for funding under guidelines that are supposed to be viewpoint-neutral, the rules "arbitrarily" ban partisan political organizations from receiving funding, according to the lawsuit. It claims a Republican club only received funding after changing its name to "Campus Conservative Cultural Program."
The Fix asked the University of Minnesota media relations department to verify how the student fee rules comport with viewpoint neutrality and prevent arbitrary and capricious decision-making.
A spokesperson replied by providing the "Student Services Fee Request Handbook for Student Organizations," which is 67 pages long. Media relations did not further delineate which sections it believes support the university's legal position.
Under "Viewpoint Neutrality," the handbook stipulates that neutrality describes "the process by which" decisions are made, not "the particular outcome of funding allocations."
Activities requesting student fee funding "involve a wide range of projects and programs that can require vastly different levels of funding," the handbook explains: "The goal is to have a process that is neutral and bias-free, not to create an artificial 'balance' of views and activities."
Among the key elements of neutrality: that funding decisions "may not have any relationship to the particular viewpoint of the group or activity," and funding "may not be contingent on a particular level of support or popularity of an organization," except to consider "student involvement in the organization."
The guidelines also elaborate on "common misconceptions about viewpoint neutrality." The concept does not mean "the outcome of the allocation process must be neutral or balanced towards viewpoints," or that "all groups must be allocated the same amount of funding."
MORE: UMinn professor wins $1.2 million defamation suit against false rape accuser
IMAGES: Dean Drobot/Shutterstock, Edina High School Zephyrus
Like The College Fix on Facebook / Follow us on Twitter