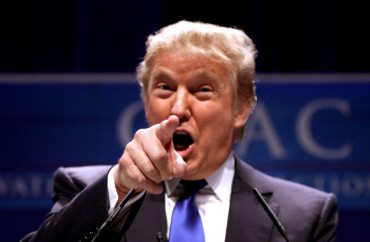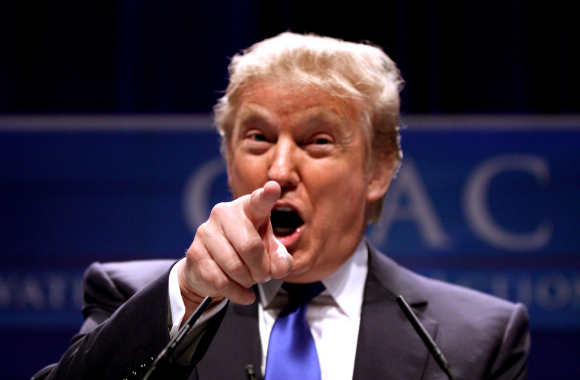 Over the course of this weekend, members of the University of Pennsylvania's class of 1967 will be heading to the City of Brotherly Love to participate in 50th reunion activities.
But "more than a dozen attendees" of reunion and graduation ceremonies will be wearing "Denounce Trump" buttons — a call for Penn to do just that.
President Trump graduated from Penn's Wharton School in 1968.
The Daily Pennsylvanian reports 1967 Penn grad Michael Sales created the buttons to "criticize Penn's ostensible lack of response to a multitude of unproven claims reported about Trump and his alma mater," including that he graduated first in his Wharton class. (It is contested Trump actually ever made such a comment.)
"It's a personal statement," Sales said. "I think that the University is doing a disservice to itself and to its students and its subsequent reputation by not, at a minimum, correcting the record of lies that Donald Trump has told about his experience at the university."
As Trump's rise to the presidency has unsettled the campus, Sales addressed the tense political climate through the [1967 Penn] Facebook group. He signed a widely circulated online petition calling for Penn President Amy Gutmann and the Board of Trustees to "disavow the intolerant views" of Trump and included political commentary in his Facebook posts to the class page.

"How do you not discuss the tangerine-headed elephant in the room?" he said.

While many of his classmates responded with their own political commentary, some, such as class president, reunion co-chair and 1967 College graduate Howard Freedlander asked his friend and classmate to refrain from politicizing the online page and their upcoming reunion.

Sales, however, wanted to take a tangible stand against a president who he characterized as stating "anti-intellectual" alternative facts. In hopes of making a visual statement criticizing his Alma mater's response to Trump, Sales ordered 100 lapel buttons in Penn's colors and began reaching out to classmates asking if they would be interested in joining him in wearing them over the course of their three-day reunion.
Though The D.P. quotes several reunion attendees who will gleefully be donning the buttons, it notes some worry about the divisiveness that could result during what is supposed to be a fun occasion.
Nonetheless, '67 grad Deborah Pellow said "I think that life right now is divisive and to pretend otherwise is stupid."
Haven't statements just like that, not to mention Sales' remark about Trump being a "tangerine-headed elephant" (and the very buttons themselves), contributed to that atmosphere of divisiveness?
MORE: Millennials dislike Trump, but like a lot of his policies: Harvard poll
MORE: Ivy League political science department hosts anti-Trump 'resistance' event
Like The College Fix on Facebook / Follow us on Twitter
IMAGE: Gage Skidmore/Flickr