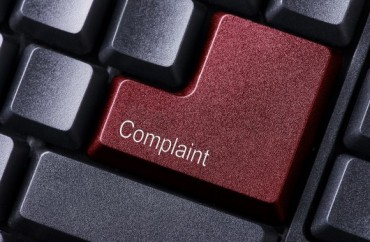 The federal Department of Education's Office for Civil Rights is looking into a complaint which alleges the University of Michigan discriminates against men.
UM Professor Mark Perry filed a complaint back in May with the school's Title IX office "citing 11 women-only educational programs (expanded from six) that he believed violated university policy, Michigan law and Title IX."
Title IX officer Pamela Heatlie closed the investigation into Perry's complaint in less than a month, noting none of the programs he cited violate Title IX or state law.
Unfortunately for her and her office, the DOE did not see it that way.
Perry followed up with a complaint to the DOE's Office for Civil Rights a month later, and now, in a letter dated January 24, the DOE has responded.
"Because OCR has determined that it has jurisdiction and that the complaint was filed timely, it is opening the complaint for investigation," its letter reads.
The OCR will investigate:
* Whether the University, on the basis of sex, excludes individuals from participation in, denies the individuals the benefits of, or subjects the individuals to discrimination with respect to any University program or activity;

* Whether the University provides or otherwise carries out any of its education programs or activities separately on the basis of sex, or requires or refuses participation therein by any of its students on the basis of sex;

* Whether the University, in providing financial assistance to any of its students, on the basis of sex, provides different amount or types of such assistance, limits eligibility for such assistance which is of any particular type or source, applies different criteria, or otherwise discriminates; and/or, through solicitation, listing, approval, provision of facilities or other services, assists any foundation, trust, agency, organization, or person which provides assistance to any of the University's students in a manner which discriminates on the basis of sex;

* Whether the University is, on the basis of sex, denying persons the benefits of, or subjecting them to discrimination in employment, under any education program or activity operated by the University;

* Whether the University failed to provide for the prompt and equitable resolution of employee complaints alleging any action that would violate the Title IX regulation.
U. Michigan officials refused comment pending "official notice" of the complaint, according to NPR Michigan.
MORE: Prof challenges UM programs that give 'preferential treatment' to women
MORE: UM contradicted by the feds in dismissing anti-male complaint
IMAGE: Shutterstock.com
Like The College Fix on Facebook / Follow us on Twitter