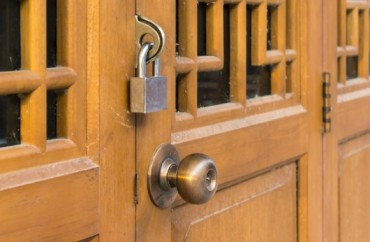 A law approved this week says state funds may not be used by the University of Tennessee to fund its Office of Diversity and Inclusion in the coming fiscal year.
With that, the university has shut the office down and eliminated its four staff positions — a $445,000 cut.
"The law, which reallocates the money to fund scholarships for minority students in engineering programs, is only in effect for one year," reports the Knoxville News Sentinel.
The law comes after the diversity office made national headlines last fall with its request to students to use "gender-neutral pronouns" such as "ze, xe, xem, xyr, zirs and hirs." Then last December the office again made national news with its holiday "best practices" list that said holiday parties should not have Secret Santa-themed gift exchanges and told the campus "ensure your holiday party is not a Christmas party in disguise."
The over-the-top political correctness was all too much for state lawmakers.
RELATED: Despite protests, UT-Knoxville drops beloved 'Lady Vols' nickname
University of Tennessee Chancellor Jimmy Cheek said he was "saddened" by the development in an email to the campus community:
The new law does not permit us to reallocate money to continue to fund the Office of Diversity and Inclusion from another budget. As a result, there will be a reorganization of the units that reported to the vice chancellor for diversity and inclusion. The Office of Multicultural Student Life will report to the Office of the Vice Chancellor for Student Life; the Office of Equity and Diversity will report to the chancellor; the Educational Advancement Program will report to the Office of the Provost; and the Commission for Blacks, the Commission for LGBT People, the Commission for Women, and the Council for Diversity and Interculturalism will report to the chancellor. The Pride Center will remain a gathering space for students, but it will no longer be staffed by university employees.

We are still attempting to determine how other portions of the law affect the university. I know there will be more questions, some of which have not been resolved. The vice chancellors and I will communicate further when we have more information.

This in no way diminishes our commitment to diversity and inclusion. The new law doesn't impact most of the funding for those efforts.
For those who wonder what $445,000 in "diversity" funding looks like, the Sentinel was kind enough to detail it:
UT DIVERSITY OFFICE BUDGET
SALARIES
Vice chancellor for diversity… $181,638
Administrative specialist……….. $37,108
Communications manager…….. $60,771
Graduate research assistant….. $35,000

OPERATING BUDGET
Contractual pay…………………….. $20,000
Travel…………………………………… $20,000
Media processing…………………. $12,500
Communications…………………….. $2,500
Maintenance/repair…………………. $1,000
Professional services/memberships $10,000
Computer services………………….. $1,000
Supplies……………………………….. $15,000
Awards…………………………………. $20,000
Special services……………………. $15,000
Other/miscellaneous…………….. $14,365

Source: University of Tennessee
Like The College Fix on Facebook / Follow us on Twitter
IMAGE: Shutterstock