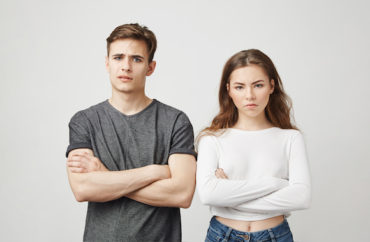 A new study by researchers at the University of Toronto asserts the rise in mortality among white Americans is due to worrying about losing their dominant social status.
Titled "Growing sense of social status threat and concomitant deaths of despair among whites," the study reveals the "startling finding" that the non-Hispanic white demographic is the only one which suffered a mortality rate increase in the last 20 years.
Such a rise typically is attributable to "something disastrous" like an epidemic or war, lead researcher Arjumand Siddiqi says. In this case, however, the "misperception that [whites'] dominant status in society is being threatened" is "manifesting in multiple forms of psychological and physiological stress," Newsweek reports.
Siddiqi and his team theorized part of this threat is the fact that black Americans "economically catching up" to whites.
The worst outcomes are concentrated in the lowest education group, but signs of damaging trends can be seen through all educational levels. Prior to 1999, mortality rates of white Americans were declining by 2 percent each year, on average. …

These psychological and physiological stressors are resulting in more "deaths of despair"—due to alcohol consumption, opioid use, drug overdose and suicide—and, to a lesser extent, rising chronic disease, including hypertension and obesity, according to the study. This widespread decline in health status is actually consistent with—and may even reinforce—a despair-based explanation for worsening white health, explains Siddiqi. …

Another important finding uncovered by Siddiqi and her research team is the association between rising white mortality and a growing share of Republican voters. From 2000—when white mortality started to rise—to 2016, their country-level calculations suggests there was an increase in the proportion of Republican voters.
Newsweek neatly rewords Phys.org's article on the study by claiming Donald Trump's promotion of "widespread xenophobia" was tied to white voters' fears of "increased racial diversity." But the study itself goes even further:
[R]ecent studies have used survey data to show that racial threat to the status of whites, not economic disadvantage, was the main predictor of voting for Trump The thrust of Trump's election platform undeniably consisted of explicit racist propaganda, from the more subtle (but only marginally so) chants of "America First" and "Make America Great Again" to blatantly anti-black, anti-Hispanic, and anti-Muslim rhetoric and policy proposals that he made front and center.
Good to know "MAGA" is "only marginally" racist.
See also this post by Statistical Modeling, Causal Inference, and Social Science.
Read the Newsweek and Phys.org articles and full study.
MORE: U. Pennsylvania study: America under Trump is LESS racist
MORE: Study: 25% of millennials suffer from PTSD due to Trump's election
IMAGE: Cookie Studio / Shutterstock.com
Like The College Fix on Facebook / Follow us on Twitter