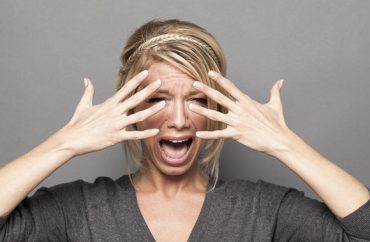 A University of Washington computer science professor is taking heat for a month-old tweet in which he claimed female STEM faculty are being hired over more qualified men.
Pedro Domingos backed up his claim with links to a report from the Proceedings of the National Academy of Sciences in the United States of America and the National Student Clearinghouse Research Center, The Daily reports.
Two days later he followed up with "Let me spell it out: 1. Affirmative action means women get hired over men even when they're less qualified. 2. Women applying for STEM faculty positions in the US are three times more likely to be hired than men. 3. (1) and (2) are just a coincidence."
Domingos "did not relent" after being presented with evidence contrary to his claims, the report notes.
The Daily claims the professor's online behavior was "alarming for many students and faculty," and his tweets "represent the larger binary that codes arts as feminine and sciences as masculine."
Half of the female STEM faculty in the US were hired over more qualified men.

— Pedro Domingos (@pmddomingos) January 2, 2022
Let me spell it out:https://t.co/v2ygVdkAev

— Pedro Domingos (@pmddomingos) January 3, 2022
The Allen School of Computer Science & Engineering responded to Domingos via Twitter, posting that "yet again" Domingos had tweeted "meritless, sexist, inflammatory, attention-seeking commentary that reflects poorly on him and everyone associated with him."
"We cannot limit what emeritus faculty members say via private accounts on private platforms, no matter how repulsive," the school said, and added it is committed to continued diversity, equity, inclusion, and access (DEIA) work.
MORE: Duke computer science dept. offers new class on race and gender
Tadayoshi Kohno, associate director of the Allen School's DEIA, countered Domingos by noting "all faculty were hired based on their merits rather than their gender identity."
UW's Amy Ko said that as chairperson of the informatics program, she responds "every time [Domingos] says something terrible." She added that Domingos' "terrible opinions" are "frustrating" and accused him of tweeting such for his "own gain or some other motive."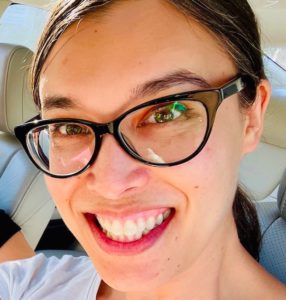 "[I]t's a source of crisis," Ko (left) said. "It means that suddenly, I have to drop everything and do care work with students and faculty. I have to go and solve administrative problems around dealing with conflict and dealing with students that don't know how to navigate those conflicts."
Ko said students should "not directly engage with individuals who are using their platform to cause harm" — "ignore the troll," she advised.
(One of the "active topics" Ko's lab is investigating is how computing power "is often used by dominant groups in ways that disregard, exclude, or even harm marginalized groups, amplifying and reinforcing sexist, racist, and ableist structures and ideas." Ko herself says she studies "our individual and collective struggle to understand computing and harness it for play, power, equity, and justice.")
None of the controversy seems to have bothered Domingos; some of his recent tweets denounce affirmative action, refer to science funding as a political tool, and call feminism a "form of sexism."
Refuse to work with affirmative-action hires.

— Pedro Domingos (@pmddomingos) February 4, 2022
MORE: Students demand removal of computer science department chair who chided 'PC police'
IMAGES: STUDIO GRAND OUEST/Shutterstock.com; U. Washington screencap
Like The College Fix on Facebook / Follow us on Twitter