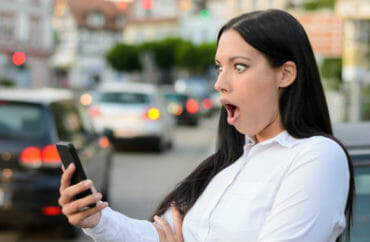 Over the weekend, one University of Wisconsin-Madison professor vowed to strike a blow for a new kind of academic…uh…"freedom."
Gender and Women's Studies Professor Sami Schalk suggested she may cease wearing a bra to work, citing, among other things, male "policing" of women's bodies.
"I don't want to wear a bra to work," Schalk said on Twitter. "It's harder on my body & expensive AF."
"All so [sic] some students think my tits don't sag or don't know I have nipples? Why?! As person with large breasts my body has always been heavily policed bc of how other people, mostly men, respond to it."
"I just want to do my job, in the body I have, with as much comfort and joy as possible," Schalk added. "The pandemic made clear what is and is not essential for me to do my job well. Bras didn't make the cut, sorry."
When another Twitter user asked Schalk (pictured), who describes herself as a "pleasure activist," if she was required to wear a bra, she responded, "Not officially but it feels like a widely accepted social norm."
Schalk has gained notoriety on the UW-Madison campus for her outspoken opinions ranging from twerking to anti-police rioting.
In 2019, wearing a cape that declared "I AM 100% THAT BITCH," Schalk twerked with rapper Lizzo at a Madison show. In a column at Vox, she declared it "an act of political defiance."
"When Lizzo joined in, booty to booty — my butt blessed — it was pure Black Girl Magic," she recalled.
In June of last year, Schalk cheered protesters in the streets of Madison as they tore down statues dedicated to abolitionists and women's progress.
"For folks tsk-tsk-ing about statues coming down, let me say this: Those objects have no meaning other than as representations of the state for most young protesters," tweeted Schalk "Why should they give a fuck about a dead white dude abolitionist when our people are in cages?"
Schalk punctuated her thread with a gif of rapper Cardi B, saying "It's not a threat, it's a warning."
In August 2020, as rioters set the city of Kenosha, Wisconsin ablaze, Schalk provided protesters with water, snacks, first aid supplies, and urged protesters not to "video tape folks doing anything illegal," to "wear black," and "wear shoes you can run in."
But recently, Schalk has focused on her right to be freed from the constraints of clothing and undergarments. When one Twitter counseled that it was okay to occasionally "show some ass," Schalk heartily agreed.
"My ass is great," she responded. "Sometimes I like to share it with the world."
MORE: U. Wisconsin-Madison professor cheers protesters tearing down abolitionist, women's progress statues
IMAGE: Michael Heim / Shutterstock
Like The College Fix on Facebook / Follow us on Twitter