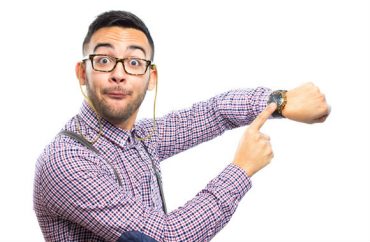 The Alpha Pi Omega sorority at the University of Wisconsin-Madison held a panel discussion last Thursday on behalf of "Native November" which featured several Native American alumni.
The panelists talked about the "major cultural differences" between Native students' life on reservations and what they face on campus, as well as the difficulty in overcoming the challenges.
The Badger Herald reports that Gary Besaw, director of agriculture and food systems for the Menominee tribe, said that the concept of time itself is one of the barriers facing indigenous students. He noted how time is perceived on reservations as a "human approach" which emphasizes a balance: "taking only what is necessary from the environment or peers."
By contrast, American campuses are "regimented." There are schedules to follow and deadlines to meet, Besaw noted, and these are "difficult" and "unfamiliar" to Natives. "At UW, if you miss appointments, 'you're done,'" Besaw said.
Besaw went to say that Natives' perception of time is "non-linear," and is a "medicine."
"Time is a medicine, it's not this clock stuff," he said. "You're gonna need this medicine called time. And that's not to forget, it's to heal."
Besaw's claims are not unlike those proferred by so-called diversity consultants in their attempts to minimize and/or eliminate alleged "white supremacy."
For example, at the 2016 annual White Privilege Conference, teaching consultant and former professor of multicultural communication(!) Heather Hackman offered the verbosely titled workshop "No Freedom Unless We Call Out the Wizard Behind The Curtain: Critically Addressing the Corrosive Effects of Whiteness in Teacher Education and Professional Development."
In it, Hackman said that in our white-dominated society we "care more about your attendance and making sure you're not tardy than we care about your relationships," and added non-whites are for forced to accept (white) cultural traits such as "good discipline and goal orientation."
Read the full Badger Herald story.
MORE: Being on time, giving grades are 'white supremacy'
IMAGE: Axel Alvarez/Shutterstock
Like The College Fix on Facebook / Follow us on Twitter