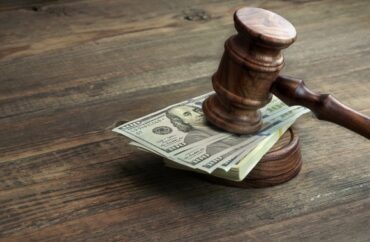 University agrees to stop censoring biological truth, moral fact
A Christian activist who correctly referred to a student as "male" has reached a settlement with the University of Wyoming after it barred him from part of campus.
The proposed settlement, which awaits judicial approval, comes after the University of Wyoming lost in court this August.
A judge issued a preliminary injunction prohibiting the University of Wyoming from censoring Todd Schmidt's views that "God created male and female and Artemis Langford is a male," as previously reported by The College Fix.
Langford presents himself as a woman and even joined a female sorority.
The settlement "permanently enjoin[s] [campus officials] from censoring Schmidt's views on the sexual identity of Artemis Langford and from applying the one-year table ban on Schmidt that was initiated on December 7, 2022."
The defendants, university President Edward Siedel and Dean of Students Ryan O'Neil, also must pay $35,000 in attorney fees. Both are sued in their official capacity, so in reality, taxpayers have to shell out the funds.
Schmidt is an elder with Laramie Faith Community Church, though he appears to have undertaken his activism of his own accord.
The university banned him from the student union at the end of 2022, but he was allowed in other areas.
The settlement is a victory not so much for free speech as it is for the right to speak the truth. Langford is a man, and no amount of hormonal injections, surgeries, or cross-dressing can change that.
A federal judge dismissed a lawsuit from members of Kappa Kappa Gamma who argued they were pressured to allow Langford into their sorority.
Members of the University of Wyoming chapter correctly argued that the sorority violated its own bylaws by allowing a man into the sorority.
Langford himself had yet to take the legal steps necessary to present himself as a woman, the lawsuit noted.
The Fix reported:
For example, he chose "male" in 2020 when he obtained a Washington driver's license, even though he could have selected "female" or "x." As of 2023, his license still lists his gender as "male." He has also not "undergone treatments to create a more feminine appearance, such as female hormones, feminization surgery, or laser hair removal."
Schmidt is not just in the legal right. He has the moral truth and clarity about the situation:
"God created male and female and Artemis Langford is a male."
MORE: Scholars argue for uterus transplant for males
IMAGE: AVN Photo Lab/Shutterstock
Like The College Fix on Facebook / Follow us on Twitter