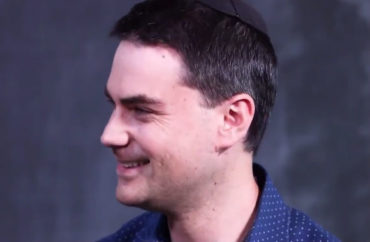 Spokesperson says guidelines on police response are not a 'stand-down order'
When the University of California-Berkeley suddenly decided to cover venue fees for its College Republicans chapter to host conservative pundit Ben Shapiro Sept. 14, a spokesperson told The College Fix the CRs would still be paying security fees "based on neutral, objective criteria."
According to Young America's Foundation, which is sponsoring the event, those fees amount to $15,738 – and they cover a campus police force that won't do anything until someone's life is at risk.
The conservative group released a blistering statement Tuesday that mocks the public university for its "tendency to run to friendly press in feeble attempts to curry favor and salvage a damaged public image" by waiving some fees:
Subsequent emails revealed that Berkeley was waiving roughly $13K in venue and staffing fees. Their attempt at proving goodwill toward conservatives through the press falls flat when Berkeley administrators leverage more than $15K in security fees for a campus police force that has an active "stand-down order" unless and until a loss of life is imminent.
Regarding that supposed stand-down order, "let me say in no uncertain terms that there never was one and never will be," university spokesperson Dan Mogulof told The Fix in an email:
What is factual is that our police operate under guidelines that require them to prioritize student safety, and that, at times, means they may decide to forego arrests if they believe innocent, law abiding students may be harmed in the process of trying to effect those arrests.
Mogulof said that was "the exact case" when campus police responded to the violence and property damage that confronted anti-feminist provocateur Milo Yiannopoulos on the eve of his scheduled speech, which was aborted.
"Berkeley Is Charging Conservative Students More Than $15K to Host a Speaker on Campus for 'Safety' Reasons" @TheIJR https://t.co/htzaoJoE58

— YAF (@yaf) August 23, 2017
The spokesperson pointed The Fix to the University of California System's Robinson-Edley Report, which was commissioned in the wake of "physical conflict" between police and demonstrators at the Berkeley and Davis campuses nearly six years ago.
Its recommendations include:
The Chancellor and other administrators should develop and follow a set of guidelines designed to minimize a police response to protests, and to limit the use of force against protesters wherever possible. Absent exigent circumstances, the Chancellor or the Chancellor's designee must approve any force by police immediately before it is used.
Asked if that encouraged counter-protesters to commit vandalism and instigate violence in such a way that police would cause more damage by responding, Mogulof said "[w]e have never suggested anything of the sort to counter-protesters":
Would you prefer that we told our students that we will always subordinate their safety to arrests regardless. [sic] It's a delicate balance, and we have enormous respect for the judgement and abilities of our law enforcement professionals.
The university has learned "many important lessons" from the destruction that surrounded the aborted Yiannopoulos event "and the unprecedented appearance of armed members of the Black Bloc," which is why it tripled the officers on hand for the also-aborted appearance by conservative commentator Ann Coulter, he said.
Mogulof reiterated that the $15,738 security charge was standard and not content- or threat-based – the Dalai Lama's hosts spent $25,000 on security – and the fee was determined by campus police, not the administration. He provided a sample of redacted event invoices.
He also shared the administration's response email to the Berkeley CRs laying out the $15,738 security charge, which provides "substantial savings" over what it would be if the university weren't subsidizing the Shapiro event:
The security fee is not a "tax" [as the CRs claimed] but is a real cost of putting on the event, and BCR is being charged for fees (minus Zellerbach [Hall] staffing costs) that would be assessed against any sponsor holding a similar event in the space. Those charges are set according to criteria that are established in the University's Interim Policy on Major Events Hosted by Non-Departmental users, which you can find here.
Young America's Foundation, which is already suing UC-Berkeley on First Amendment grounds, said in its Tuesday statement that the university has shown a "concerning pattern of leveraging administrative bureaucracy, media leaks, and exorbitant fees to stifle conservative expression."
The Fix has asked Young America's Foundation for comment.
MORE: UC-Berkeley says it will pay for Ben Shapiro's venue, not his security
Like The College Fix on Facebook / Follow us on Twitter
IMAGE: Daily Liberty/YouTube