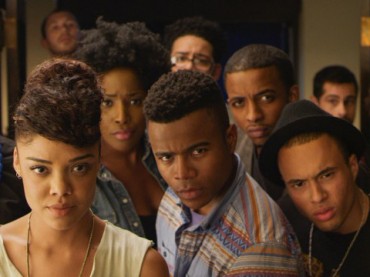 UPDATED
Martin Luther King Jr.'s dream of a society where "black and white men … will be able to join hands" hasn't reached the University of California-Berkeley's law school.
Administrators are under fire for segregating first-year law students by race in an effort to create a "critical mass" of underrepresented students in smaller sections, known as "mods," The Daily Californian reports.
By doing that, administrators "left one super-mod [three combined mods] entirely devoid of black students," but they are responding by claiming that this is what students wanted:
According to Berkeley Law Dean Sujit Choudhry, last year, the school hosted focus groups of students, faculty and staff in which underrepresented-minority students reported feeling isolated as the only members of their racial groups in their classes. Choudhry said the benefits of the critical mass system are widespread.

"It promotes robust conversations and reveals the diversity of viewpoints within racial groups," Choudhry said in an email sent out to the law school community. "And it can help dispel stereotypes that others may hold because people see that not everyone from a particular group is alike."
The policy came to light on the legal blog Above the Law Redline, which said a "largely-white administration" had put its black students "in the section in the back of the bus."
A tipster told the blog that administrators held an "information session" in the wake of student complaints:
"Nobody seems to be very happy with the way this situation has been handled. Black students feel patronized. … And many white students, especially those in the 'non-black' mods, feel cheated."
The Daily paints a different picture of student response.
The Berkeley chapter of La Raza Student Association, a Latino group, told the Daily that it supports the critical-mass segregation because it can "reduce anxiety and stereotype threat" for minorities, and a second-year student claimed that first-year blacks and Hispanics "largely love the policy."
Read the story, blog post and Dean Choudhry's email to the community.
UPDATE: Dean Choudhry's email to the community, explaining why the critical-mass policy was more important than its segregating effect on the single supermod, has been linked at the request of the law school administration.
Like The College Fix on Facebook / Follow us on Twitter
IMAGE: Dear White People