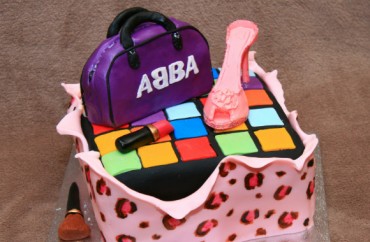 Most political protests are unbelievably boring.
Remember all those inspiring photos of Occupy Wall Street you saw in 2011? When I dropped by Zucotti Park one evening, it had all the fun and hopefulness of a sex-offender colony under a bridge.
That's why reporters get excited over the handful of fun protests they can expect each year, especially around major Supreme Court decisions.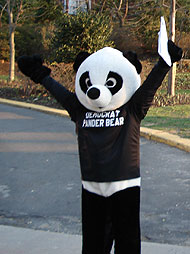 Sometimes you get lucky during campaign season. 1992 Democratic presidential candidate Paul Tsongas famously called his slippery rival Bill Clinton a "pander bear," giving birth to a glorious ursine character that emerges occasionally to harass pandering politicians like Hillary Clinton.
The University of California-Berkeley is also well known for its protests, not all of which have a coherent purpose.
A mix of Black Lives Matter, anti-police and anti-NSA protesters crashed an unrelated Berkeley lecture by the libertarian billionaire Peter Thiel last year, accomplishing little more than aggravating their peers.
But the school that birthed the Free Speech Movement (imperfectly practiced today) can still occasionally provoke a protest that's both entertaining and informative.
Students that oppose UC-Berkeley's increasing reliance on contract workers came up with a novel jamboree on Tuesday, The Daily Californian reports:
At about noon, a group of about a dozen students and workers combined gathered before the doors of Chancellor Nicholas Dirks' office, carrying a letter and a cake decorated with the phrase: "I don't always pay fair wages, but when I do it's in Berkeley and Richmond." They sang an original song, based on the song "Super Freak," with lyrics criticizing the administrators for treating workers unfairly.

"He's a very stingy chancellor, treating workers hella unfair," the lyrics said. "All they want is living wages, UC jobs and decent health care."
Sadly, Chancellor Dirks didn't come out to eat cake and sing Rick James with the protesters, who left the cake outside his office. He could have dialogued with them about why "maximizing efficiency within resource constraints" is necessary:
Demonstrators criticized contracted jobs as contributing to poverty, citing a 2012 study by Miranda Dietz, then a campus Goldman School of Public Policy student and currently a research data analyst at UC Berkeley's Center for Labor Research and Education. The study shows that temporary workers in California received lower wages and were twice as likely as nontemporary employees to live in poverty, receive food stamps and be on Medicaid.

"Tuition goes up — why get less quality work?" said Eugene Stokes, a union member and campus maintenance worker, while speaking at the Tuesday protest.
Coherent, nonviolent and entertaining – all protesters should follow their lead.
Like The College Fix on Facebook / Follow us on Twitter
IMAGES: Eldriva/Flickr, Republican National Committee