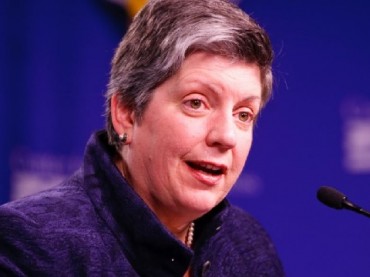 The University of California's board of regents is voting in July whether to adopt the State Department's definition of anti-Semitism. President Janet Napolitano supports adopting that definition, she told WBUR's Here & Now program.
That's a dangerous idea, according to Will Creeley at the Foundation for Individual Rights in Education, because it could punish students for their free expression.
State Department examples of anti-Semitism include claiming that Jews exaggerated the Holocaust or that they are "more loyal" to Israel than their home nations – speech that's certainly offensive but protected by the First Amendment, Creeley writes:
If these examples are turned into enforceable restrictions on free speech, certain criticisms of the Jewish faith or of Israel would be grounds for punishment, a viewpoint-based restriction on expression that cannot be squared with freedom of expression. That these criticisms may be bigoted or even false does not mean they may be silenced or punished by government action.
He says that federal antidiscrimination laws already prohibit speech that "effectively denies a targeted student the ability to participate in his or her college's programs."
It's not UC's first time considering speech restrictions in the name of protecting Jewish students:
Three years ago, in response to similar concerns about anti-Semitic speech on campus, the University of California's Advisory Council on Campus Climate, Culture and Inclusion issued recommendations to former UC System President Mark Yudof that included a call to "push its current harassment and nondiscrimination provisions further" and "seek opportunities to prohibit hate speech on campus." …

Recognizing the folly of deliberately and knowingly violating the First Amendment—and the risk of a costly courtroom loss—Yudof issued letters to "Concerned Members of the UC Jewish Community" and FIRE, recognizing the community's concerns but declining to stretch UC policies beyond the First Amendment's breaking point.
Read the story and the blog post.
Like The College Fix on Facebook / Follow us on Twitter
IMAGE: Center for American Progress/Flickr