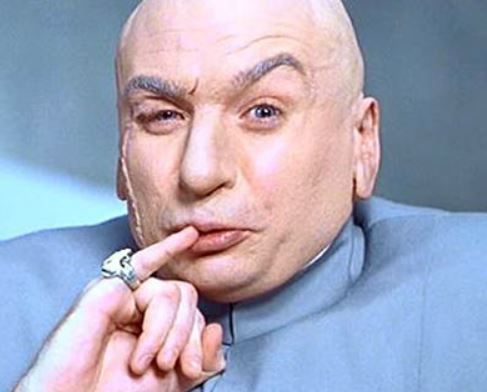 A UC San Diego professor has pegged the national debt at nearly $90 trillion dollars.
That's a lot of zeros.
Economist James Hamilton, in a paper published this month for the National Bureau of Economic Research, says that when you combine the speculative "off-balance-sheet commitments" from Medicare, Social Security, student loan guarantees and other future federal government promises, which he estimates at about $70.1 trillion, with the official current debt of $16.7 trillion – the real national debt hovers at $86.8 trillion, or nearly $90 trillion.
Hamilton wrote on his blog that:
These numbers are so huge it is hard even to discuss them in a coherent way.  … the calculations that go into them are easily challenged.  But although one can quarrel with the specific numbers, there is an undeniable important reality that they reflect– the U.S. population is aging, and an aging population means fewer people paying in and more people expecting benefits.  This reality is unambiguously going to be a key constraint on the sustainability of fiscal policy for the United States.  One would think we should be saving as a nation today as preparation for retirement, and if in fact we are not, the current enormous on-balance-sheet federal debt is all the more of a concern.
But politicians on both sides spend like there's no tomorrow.
Click here to Like The College Fix on Facebook  /  Twitter: @CollegeFix
Via: Daily Mail
CORRECTION: An earlier version of this post had stated the debt was a quadrillion dollars. We apologize for the error. We saw the $86,800,000,000,000 figure, and it was a lot of zeros, and we got a little light headed just thinking about it.