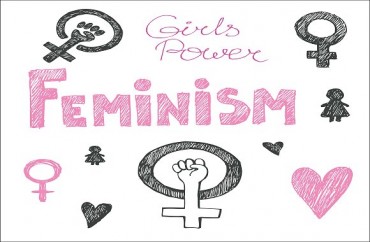 This weekend is the annual "Womxn of Color Conference" (WOCC) at the University of California-Santa Barbara, and the theme this year is "Recognizing and Cultivating Intersections for Our Collective Liberation."
"Womxn" apparently is the feminist derivative of "Latinx" (or vice versa); essentially the "x" erases any "gender binaries."
The conference's mission statement says "We work towards empowerment for ourselves in a world that tries to shame or erase our existence," and therefore the need to "create a means of supporting ethnic minority womxn — to 'exist unapologetically.'"
Attendees may need further explanation about precisely what's taking place, however, if the following statements and questions are any indication:
Organizers have laid out several questions they hope to discuss throughout the weekend, such as "How do we navigate and come to comprehend our trauma in relation to our very existence?" and "Why is it important to center our movements on love and re-incorporate joy into every aspect of our lives in order to counteract this dominant narrative of struggle?"

"We hope to generate answers to these questions through a combination of individual reflection and the sharing of collective knowledge," the statement said.
An environmental Studies major (with feminist studies minor) added, "Living in a racialized patriarchal society, womxn, and especially womxn of color — our needs aren't met. We're not talked about in issues."
A feminist studies grad student will be co-hosting the workshop: "Sacred Bodies, Safe Spaces: Healing in Community Through Drumming, Meditation, and Coloring."
Drumming and coloring. Ah, college.
Editor's note: This post has been amended to reflect an edit by The Daily Nexus.
Like The College Fix on Facebook / Follow us on Twitter
IMAGE: Shutterstock