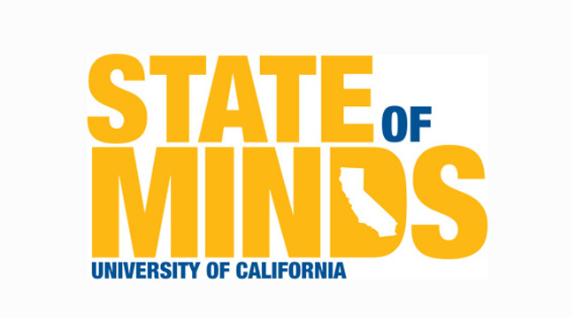 Leaders of the University of California system have agreed to disagree with – and outright dismiss without discussion – a lengthy report that details examples of leftist bias by professors and within social science curriculums throughout the 10-campus system.
The 90-page report, released last year by the conservative California Association of Scholars, cited a long list of studies, empirical data, anecdotal evidence, course descriptions, faculty surveys and other proof to support its conclusion that efforts to promote so-called social justice and Marxist views have replaced true higher learning and academic debate.
But UC Regents, appointed officials charged with oversight of the 10-campus, 220,000-student system, recently stated through their board president that they not only disagree with the scholars' findings, but they will not discuss the accusations in the report publicly.
"We have considered seriously your concerns and we respect your opinions, however at this point we simply disagree about these issues," UC Regent Chairwoman Sherry Lansing stated in an April 5 memo to the association's president, John Ellis.
She stated UC regents reviewed the report, dubbed "A Crisis of Competence; The Corrupting Effect of Political Activism in the University of California," and that "the regents agree that no board action be taken on this issue."
Lansing's comments came roughly one year after the report's publication, as well as after pressure by the association to address the issue. After it was released, more than a dozen articles on its claims were published, and the report gained a variety of praise and criticism.
Ellis, in an interview with The College Fix, lambasted UC regents for refusing to debate the issue, noting they are responsible to the public to answer for the systemic problems the survey identified.
"They are cowards and they are irresponsible," he said. "They are opting for a quiet life instead of doing their duty."
Plenty of evidence
Anecdotal evidence in the report includes a UC Davis professor who cancelled an anthropology final exam and instead wrote anti-war and anti-American websites on the board and held a discussion on the war in Iraq; a computer science professor at Berkeley who frequently used his lectures to call former Gov. Arnold Schwarzenegger a Nazi and stated nothing Saddam Hussein has done could be any worse than what George Bush has done: and a sociology professor at UCSD who questioned whether the 9-11 attacks were terrorism or legitimate warfare, and stated Americans have no moral ground to condemn the attacks.
Bias could also be found in course descriptions, required readings and class load mandates. An American history course is not required for history majors at the UC Davis, Santa Cruz, Irvine, and San Diego campuses, and also at several campuses, students can graduate with a major in English literature without having read a word of Shakespeare, Chaucer or Milton, the report states.
What's more, results of national faculty surveys found that for every eight professors who identified themselves as either left-leaning, Democrat or socialist, one professor identified themselves as conservative or Republican. In many cases, however, studies found the margins at UC campuses and elsewhere are often closer to 30:2.
Another survey found professors would be more inclined to hire a communist than a Republican.
While the report's authors concede arguments that leftists have hijacked higher education is a well-known and highly documented concern, the issue has become more critical as data indicates newly hired faculty are even more radical, blatant and polarizing than their predecessors, and universities' administrations are complacent if not complicit regarding the lasting trend.
'A disgraceful situation'
"This is quite honestly a disgraceful situation," Ellis said.
He added UC regents will "discuss diversity endlessly" and how to "circumvent Proposition 209," a voter-passed law against race-based admissions policies – "but the issue of political corruption, they won't touch that; and the reason is very obvious – it would set off a storm."
"Everybody knows that when they try to do anything to crack down on the radical faculty, they get into terrible trouble."
However, he added a response from the regents is especially important considering other leaders within the UC system have also dismissed "A Crisis of Competence."
UC President Mark Yudof largely ignored it. Last July, the system's academic senate, which consists of faculty representatives from across the state, responded with a one-page memo that stated "assertions … are made without data," "anecdotes do not provide evidence of a systemic problem," and "processes are in place to ensure all members of the campus community are able to engage in free expression."
The  battle rages on
Ellis said the association will continue to mount pressure for a response and reform.
For one, Ellis replied to UC Regents President Lansing in an April 26 memo that the board must have violated the Brown Act to come to the joint conclusion to dismiss the report. The Brown Act requires boards of public agencies to conduct business and discussions at meetings open to the public.
"The matter was never placed on the agenda for discussion, and there are no records of any decision taken at a legitimate public meeting," Ellis wrote. "We call on you to obey the law by putting this matter on the agenda of a legal meeting of the Regents. The public has a right to see how this matter was put to the board; to hear what shades of opinion were expressed (including any dissents) before a decision was reached; to see how UC spokesmen respond to questions; and to offer its own remarks at times reserved for public comment."
However, in a response dated May 8, an attorney for the UC system stated the association's "A Crisis of Competence" and associated materials were distributed to all regents "per your request … (and) no regent requested that your report be placed on the agenda for discussion at a … meeting."
The short memo also noted that "the Board has at all times operated in accordance with the relevant open meetings laws governing the regents."
The May 8 memo was provided to The College Fix by a UC spokesperson.
Ellis said the battle rages on.
"What's next is … they respond to our demand to obey the law," Ellis said. "I am sure there are public interest law firms that would be interested in carrying the ball."
"It's a very serious issue," Ellis continued. "When you look at the report, the thing that ought to strike anyone about it is the sheer breadth of the kinds of evidence we cite. We cite dozens of different things."
Jennifer Kabbany is associate editor of The College Fix.
CLICK HERE to Like The College Fix on Facebook.