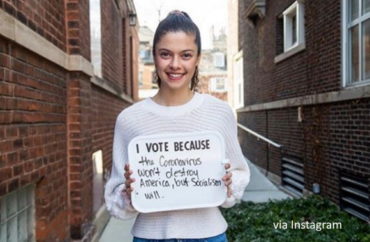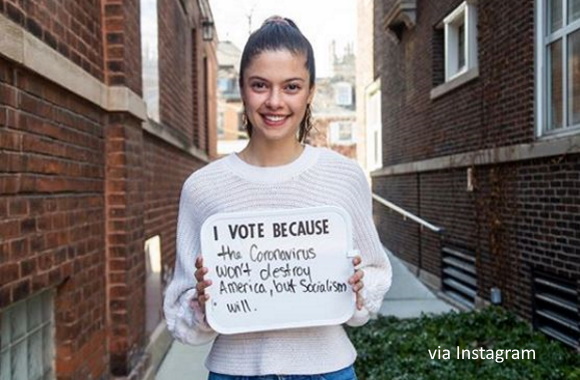 UPDATED
'There is a price to pay for daring to speak your mind or questioning the liberal orthodoxy on campus'
Current death toll due to coronavirus: more than 3,000 and counting.
Current death toll due to socialism: roughly 100 million and counting.
Evita Duffy, a self-described conservative Hispanic woman, writes in an op-ed in the Chicago Maroon, the University of Chicago's student newspaper, about what happened after she pointed out how socialism is more dangerous than the coronavirus:
Fellow students attacked my character, my intellect, my family, my appearance, and even threatened me with physical violence, using foul and offensive language. I was called a racist and a xenophobe. Some compared me to animals. Others declared that they would personally stop me from voting, and many defended the personal attacks, saying I deserved to be bullied and that I don't belong at the University of Chicago on account of my beliefs. I was told by many that I was the most hated person on campus. It was frightening. It was also hurtful, since some of the attacks came from people I considered friends.
Duffy had participated in the University of Chicago's Institute of Politics' social media campaign on the importance of voting. The institute gave students a prompt, "I vote because," and then students filled in a whiteboard giving their reasons.
A parade of students predictably proffered a litany of progressive responses, such as "medicare for all," "universal health care shouldn't be considered a radical idea" and "children shouldn't be kept in cages."
Duffy had offered her insights to the project as follows: "the coronavirus won't destroy America, but socialism will." Despite the abuse she has received as a result of this statement, Duffy bravely continued to defend her position in her op-ed:
The fact is, as awful as the coronavirus is, killing a total of 12 people nationwide and over 3,000 globally, its number of victims pales in comparison to the tens of millions of people who have died at the hands of socialism and communism. If our education system was more honest, the online trolls would know that. I do, however, give them credit for knowing the tactics of the ideology they espouse and hope to introduce to America via Bernie Sanders's presidential candidacy. One UChicago Crushes commenter declared that I was entitled "to a brick wall," demanding I "support a movement [socialism] that eliminates violence on a systemic level or face the consequences. No sympathy. Sorry." In other words, I deserve to be executed for fearing socialism more than the coronavirus.
Duffy continued by pointing out administration and the institute have yet to come to her defense or condemn the threats of violence she has received, and added it "is not hard to imagine what sort of actions they would be taking if an LGBTQ+ or Muslim student faced similar threats or experienced this sort of intolerance on campus."
What does it all mean?
"When a young Hispanic woman joins a fun 'get out and vote' initiative and receives this level of social shaming, deeply personal attacks, and threats of violence, conservative students get the message: There is a price to pay for daring to speak your mind or questioning the liberal orthodoxy on campus," Duffy wrote.
The College Fix on Sunday reached out to Duffy, as well as spokespersons for the University of Chicago and its Institute of Politics, for further comment. We will continue to follow this story.
Read Duffy's full op-ed in the Chicago Maroon.
UPDATE: The Institute of Politics provided The College Fix on Monday morning with the following statement: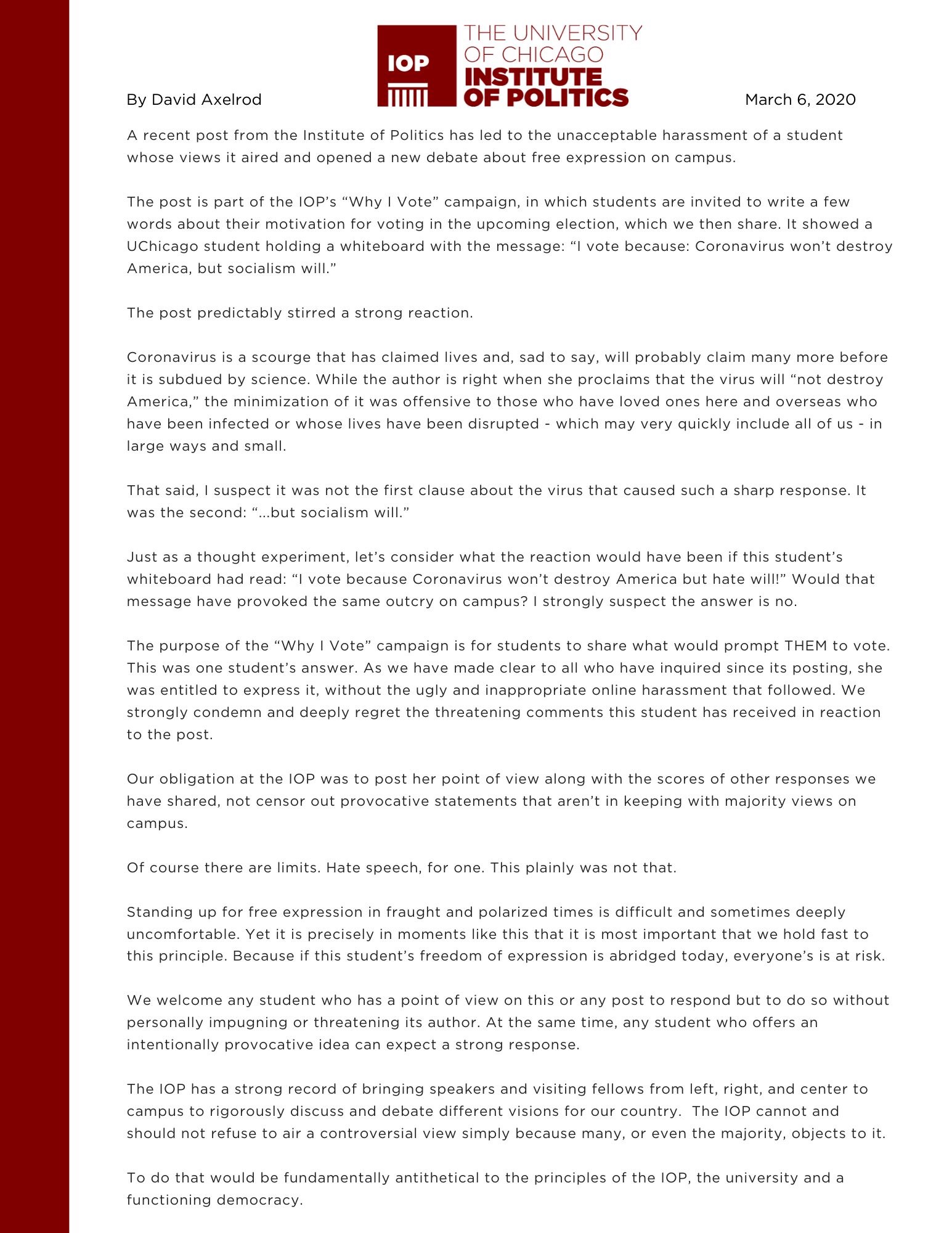 MORE: Semester of violence: physical attacks on conservative college students keep piling up
IMAGE: Instagram screenshot
Like The College Fix on Facebook / Follow us on Twitter