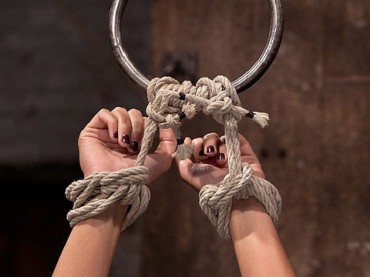 The University of Chicago has launched its fourth annual "Sex Week," an observance that this year includes events on everything from enchanting love candles and BDSM tutorials to a talking dirty how-to and a "sexual pain" workshop.
They are among the nearly 30 events that make up Sex Week 2016, which launched Jan. 22 and runs through Jan. 31, according to an online agenda.
Workshops include a chance to be tied up or flogged. "Taste of Kink" will have students find out "what a flogger feels like." The "Sex and Pain: From Ow to Wow" event description states students will "learn more about sexual pain and the ways to manage it …"
"Sometimes, tight can be too tight," the agenda notes. "But that shouldn't stop anyone from having good sex!"
Topics such as vulvodynia, defined as chronic vulvar pain without an identifiable cause, will also be discussed, it adds.
Meanwhile, the "Bondage 101" event will teach students how to "stimulate and restrain" with rope, which is provided.
Among the more unusual offerings is an event that seemingly injects some sort of witchcraft into the mix. Called "Igniting the Spark: Candle Magic for Love and Attraction," it promises to use "magic symbolism and correspondences to craft, decorate and enchant the candles."
RELATED: Harvard University workshop to teach students how to have anal sex
Additional events include: "The Magical World of Porn," "Dirty Talking Etc.," "A Consumer's Guide to Sex Toys" and "Dating While Trans."
"Our goal is to provide a space, perhaps an excuse, to start a conversation about everything related to sex and sexuality, and hope that this openness about any other everyday topic continues far beyond the week," organizers state on their website.
The Chicago Maroon campus newspaper reports that "Sex Week is sponsored by a number of on-and-off-campus organizations such as the Reva and David Logan Center for the Arts, Early to Bed Sex Store, Office of Spiritual Life, UChicago Hillel, and Trojan Condoms."
RELATED: University of Chicago Students Plan Field Trips To Kinky Sex Dungeon
Like The College Fix on Facebook / Follow us on Twitter