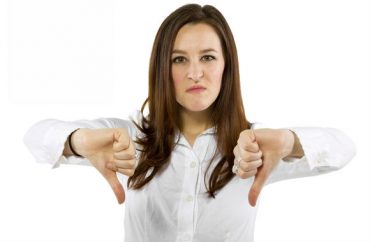 Allowing Richard Spencer on campus is 'incongruent with the consensus' 
The president of the University of Chicago, long associated with upholding the tenets of free speech, is being slammed by student body leaders for his "troubling" stance on the issue.
Thirteen representatives from all four class years penned an open letter to Robert Zimmer demanding he come to a student government meeting to defend himself.
They expressed grave concern over an interview Zimmer gave The Wall Street Journal last month. The president said it would be "fine" if prominent white nationalist Richard Spencer, who got his master's degree at UChicago, came back to campus.
"Faculty and students invite all sorts of people, and we don't restrict who they invite," Zimmer told the newspaper: "What they want to do is hear, discuss and potentially argue with the people they invite."
The administration gave students more ammunition to criticize its policies last week.
Provost Daniel Diermeier released the recommendations of a faculty committee on "disciplinary procedures for disruptive conduct," less than a week after protesters at Middlebury College physically threatened the libertarian scholar Charles Murray.
'We are all implicated by his statements'
It would not be "fine" if Spencer spoke on campus, but rather "concerning" and "dangerous," according to the student representatives' March 2 open letter.
Zimmer's welcoming stance toward Spencer illustrates the president's "increasingly concerning free speech policy and advocacy," which is oblivious to the "dangerous" ideas of Spencer.
MORE: UChicago professors defend trigger warnings, safe spaces
The white nationalist's "potential presence on campus could have further frightening ramifications for our community," they wrote, citing an "uptick" in "violent hate speech" since the presidential election.
The student reps suggested that Zimmer not speak on behalf of them in future interviews. "Whenever Zimmer uses the name of our university, we are all implicated in his statements."
It's not the first time UChicago students or faculty have reacted negatively to their administration's defense of free speech since the release of its pioneering statement on freedom of expression two years ago.
The university also refused to "disavow" its infamous alum Spencer when asked to weigh in by the The Chicago Maroon last fall.
Less than a month after UChicago dumped all speech codes last spring, the student government tabled a resolution asking the university "to condemn any student who 'obstructs or disrupts' free speech" and "enforce such condemnation."
MORE: UChicago tells freshmen we don't do 'safe spaces'
That resolution was prompted by protesters who drowned out a local prosecutor at a campus event. The student body president said it was "well within the rights of people to protest events particularly for public officials," even if that means shutting them down.
And just last week, most of the university's Divinity School faculty signed a letter denouncing their in-house journal for publishing an article by a professor that praised the anti-feminist provocateur Milo Yiannopoulos.
UChicago has made a 'fundraising fetish' out of free speech
Third-year student Chase Harrison told The College Fix that he had the idea to write the open letter to Zimmer, based on the president's comments about free speech going back to the beginning of the semester.
"There was a lot of ways [Zimmer's openness toward Spencer] felt incongruent with the consensus of the student body," said Harrison, the letter's primary author and Class of 2018 representative, citing general student "discussion to get the college to denounce" the white nationalist.
While he thinks Zimmer "probably wouldn't" honor the student reps' request, Harrison is hopeful that a "higher level administrator might," though he didn't specify who.
Third-year Ari Mulgay also signed the letter to Zimmer, but his views are mixed.
He told The Fix that UChicago's support of free speech is "admirable" but "they've made what feels like a fundraising fetish out of it."
MORE: Snowflakes disturbed by UChicago 'no safe spaces' statement
Alluding to the administration's controversial welcome letter to freshmen last summer, Mulgay said he'd like the school to "divorce its commitment to free speech from its sensationalist war against trigger warnings and safe spaces."
He also distinguished between UChicago having Spencer "arrested" if he comes on campus, and the university working with a student group or faculty that invites Spencer to speak.
"I am simply asking that this institution refuse to play any role in legitimizing or disseminating his hate," Mulgay said.
Qudsiyyah Shariyf, a second-year student, told The Fix she signed the letter because Zimmer's stance directly targets minorities and could invite violence on campus.
"As a black queer woman Richard Spencer, his politics, and his beliefs directly oppose my right to exist," Shariyf said in an email. "His presence (or the presence or someone who stands for what he does) can, and will put me in danger."
Only let 'reputable scholars' speak here
After students challenged the president to defend his views in a meeting, more than 80 UChicago professors backed them up.
In an open letter to Zimmer, they said they joined UChicago's advocacy chapter of the American Association of University Professors "in urging you to accept the invitation" from students "for a discussion on free speech."
MORE: UChicago religion faculty support non-offensive free speech
Bruce Lincoln, a professor emeritus of religion who signed the letter, told The Fix "it would be good for [Zimmer] to listen to students and faculty more often, particularly those who are concerned about the policies he's setting."
Echoing Mulgay's distinction between banning and facilitating speakers, Lincoln said the university "should not provide platforms for speakers who are not reputable scholars." (He did not sign the letter against the Divinity School's journal publishing a pro-Yiannopoulos article.)
New recommendations for punishing 'disruptive conduct' against speech
Judging by the university's release of its faculty committee report on "disruptive conduct" last week, Zimmer may not cede much ground to student officials.
An email from Provost Diermeier to the university community, reprinted by the Foundation for Individual Rights in Education (FIRE), said the report and recommendations were the result of committee work going back to May.
It proposes a "set of University-wide disciplinary procedures for disruptive conduct" that would improve on 47-year-old procedures that are "both complex and opaque for all involved," Diermeier wrote.
FIRE praised the report for proposed policies that would discourage students from shouting down invited speakers, with an updated definition of "disruptive conduct" and better "event management procedures."
The advocacy group also cheered the report's advice to give "education for on-call deans who would typically be tasked with responding in real time to disruptive speech incidents." The report also calls for better "educational programming" for students that informs them of "the rights and responsibilities" of free speech at UChicago.
It encouraged other colleges to conduct a "similarly thoughtful review of their own speech-related policies."
The administration did not respond to a Fix query about whether Zimmer will agree to student leaders' demand.
MORE: UChicago professor stays by Milo's side post-scandal
Like The College Fix on Facebook / Follow us on Twitter
IMAGES: Rommel Canlas/Shutterstock, Quinn Dombrowski/Flickr
Like The College Fix on Facebook / Follow us on Twitter