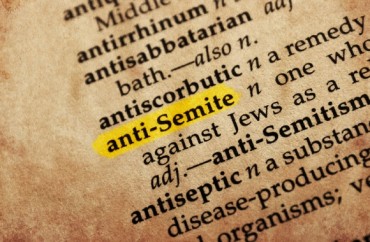 Following a student's anti-Semitic outburst on Facebook, UCLA officials will not consider suspension or other disciplinary action.
The student made the derogatory comments on a post put up by Jewish actress Mayim Bialik ("The Big Bang Theory," "Blossom") which included referring to Jews as "troglodyte albino monsters of cultural destruction" and "capitalist colonizers."
UCLA spokesman Ricardo Vazquez said "the university will not pursue disciplinary action because the First Amendment protects individual's [sic] private speech."
In the email statement, [Vice Chancellor for Student Affairs Janina] Montero urged students to treat others with compassion and to not stereotype other identities.

"The hurtful and offensive comments displayed ignorance of the history and racial diversity of the Jewish people," she said. "Bigotry against the Jewish people or other groups is abhorrent and does not represent the values of UCLA or the beliefs of our community."
RELATED: Anti-Semitism, free speech, and progressivism
Liat Menna, president of Students Supporting Israel at UCLA, the group that criticized the student's comments, said she thinks Montero's statement was inadequate because it did not address the issue of anti-Zionism. Zionism is the belief that Jewish people should have an independent state, such as Israel.

"The demonization of Jewish students on campus is directly linked to the demonization of the Zionist identity," she said.
Spokesman Vazquez is absolutely correct about the First Amendment.
Would that the U. of Central Florida, Washburn University, Ohio University, Asnuntuck Community College, and the University of Oklahoma — among many other institutions — follow suit.
RELATED: UC regents slam proposed 'principles against intolerance' for ignoring rampant anti-Semitism
Like The College Fix on Facebook / Follow us on Twitter
IMAGE: Shutterstock