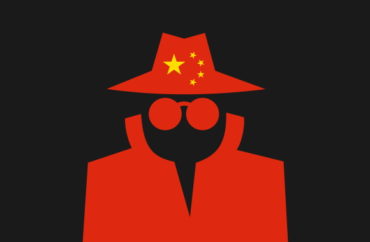 UCLA researcher Guan Lei has been arrested for destroying a hard drive during an FBI investigation into Chinese theft of sensitive software and technical data, according to the U.S. Department of Justice.
Lei is being charged with throwing a hard drive into a dumpster near his residence on July 25, days after initially being interviewed by investigators.
Later, Guan attempted to board a flight to China and was detained by the FBI, who asked to see his computer. When he refused, the hard drive was recovered. According to the complaint, the drive was "irreparably damaged" and "all previous data associated with the hard drive appears to have been removed deliberately and by force."
The complaint alleges that Lei, who was in the U.S. on a J-1 non-immigrant visa, is suspected of transferring secret information to China's National University of Defense Technology and "falsely denying his association with the Chinese military – the People's Liberation Army – in connection with his 2018 visa application and in interviews with federal law enforcement."
According to the complaint, China's National University of Defense Technology is "suspected of procuring U.S.-origin items to develop supercomputers with nuclear explosive applications" and has been placed on the Department of Commerce's Entity List for "nuclear nonproliferation reasons."
A spokesman for UCLA told the media the school "cooperated fully" with the investigator's office.
In June, University of California San Francisco researcher Xin Wang was arrested at an airport trying to flee the country with medical secrets. Traveling on a fake passport, Wang held the position of major in China's People's Liberation Army, which was not known to the U.S. government when they approved his visa.
According to an affidavit, Chinese authorities told alleged military officers studying at U.S. colleges to destroy evidence following Wang's arrest. Further, the Chinese began coordinating attempts to spirit the undercover military officers out of the country.
The only charges against Guan, however, are for destroying the hard drive. He is scheduled for arraignment on September 17, 2020.
MORE: Former Ohio State professor arrested trying to flee to China with stolen laptops, USB drives
IMAGE: M_Sur / Shutterstock
Like The College Fix on Facebook / Follow us on Twitter