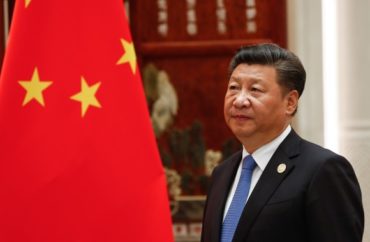 An Ohio State University rheumatology professor and researcher with ties to China was arrested while trying to flee the country in May, according to the FBI.
Song Guo Zheng, 57, was arrested Friday, May 22, 2020 as he landed in Anchorage, Alaska. He was about to catch a flight to China when he was taken into custody.
According to the FBI, Zheng was involved in a scheme to use approximately $4.1 million in grants from the National Institutes of Health (NIH) to bolster China's research in the areas of rheumatology and immunology. Zheng is also accused of making false statements to cover up his involvement with China while working at multiple universities, including Ohio State.
"Yet again, we are faced with a professor at a U.S. University, who is a member of a Chinese Talent Plan, allegedly and deliberately failing to disclose his relationship with a Chinese university and receipt of funds from the Chinese Government in order to obtain millions of dollars in U.S. grant money designed to benefit the health and well-being of the people of the United States — not to be hijacked to supplement the research goals of the Chinese Communist Party," said Assistant Attorney General for National Security John C. Demers in a statement following the arrest.
"We allege that Zheng was preparing to flee the country after he learned that his employer had begun an administrative process into whether or not he was complying with rules governing taxpayer-funded grants," said David M. DeVillers, U.S. Attorney for the Southern District of Ohio. "This is our office's third recent case involving the illegal transfer of intellectual property and research to China," said DeVillers.
In June, Harvard University Chemistry Professor Charles Lieber was indicted for making false statements about his involvement with a talent recruitment program sponsored by the Chinese government. In May, Professor Simon Ang, head of the University of Arkansas High Density Electronics Center, was arrested for failing to reveal his connections to China when he applied for grants from NASA. On May 8, Dr. Xiao-Jiang Li, 63, of Emory University, was sentenced to one year of probation on a felony charge and ordered to pay $35,089 in restitution for filing false tax returns in which he failed to report at least $500,000 in income from work at Chinese universities.
"This case highlights another example of a Chinese Talent Plan member allegedly using U.S. taxpayer funds for the benefit of the Chinese government," said Alan E. Kohler, Jr, Assistant Director of the FBI's Counterintelligence Division. "According to the criminal complaint, Zheng violated laws concerning the use of federal research funds and did not disclose his employment in China. The FBI will continue to work with our partners to stop such illegal activity and protect U.S. research," said Kohler.
Magistrate Judge Elizabeth Preston Deavers ordered Zheng held without bond, determining him to be a flight risk.
Read the full FBI statement here.
MORE: Harvard professor indicted for lying about ties to China
IMAGE: Shutterstock.com/Gil_Corzo
Like The College Fix on Facebook / Follow us on Twitter