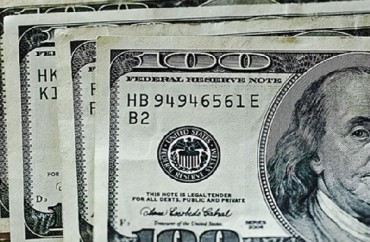 In an effort to support illegal immigrants enrolled at UCLA, its student government recently allocated $100,000 to help fund the public university's Undocumented Student Program.
"It goes to the UCLA Undocumented Student Program to help retain undocumented students at UCLA," Financial Support Commissioner Aaron Boudaie told The College Fix via email.
The Undocumented Student Program at UCLA offers academic advising, counseling, legal advice, DACA workshops, scholarship information and more, according to its website. Each quarter, the group also hosts an "UndocuALLY" training, a four-hour workshop on the "history, legislation, and experiences of undocumented students in higher education."
The money came from the student government's "student fees surplus," according to students who led the effort to secure the funding allocation in a letter to the editor of the Daily Bruin.
The student government currently has a large influx of cash in its surplus coffers due to an accounting error, and its leaders chose to give a huge chunk of that money to undocumented students, the Bruin reported.
"UCLA accounting services neglected to allocate $461,662 in funding from three years …" it reported. "USAC can now use $149,770 of the surplus, which is the amount that should have been allocated to student group funds in previous years. … Following lobbying by undocumented student groups, the council unanimously voted Tuesday to allocate $100,000 of the surplus funds to the UCLA Undocumented Student Program, which provides resources for undocumented students on campus."
Student government leaders did not respond to an interview request from The College Fix to ask about more details regarding that decision, such as whether other campus groups were considered. Student government leaders are also hosting a town hall to discuss how to spend the rest of the surplus.
In their letter to the editor, students called on campus leaders to also support undocumented students.
"Although the administration may hesitate to put its own dollars into action, our success in advocating for the allocation of the USAC surplus to USP shows the student body cares deeply about this pressing issue and we can make a tangible difference on campus," the letter stated.
Since last fall they've lobbied with the Financial Aid, Student Affairs and Campus Life departments to secure further institutional support for undocumented immigrants, according to their letter.
"While our nation's politics around immigration remain chaotic, we believe UCLA is in a position to exemplify its 'Principles of Community' and institutionalize financial support for this marginalized student population," it states.
"UCLA has a unique opportunity to be a national leader in efforts to defend and support undocumented students. As students, we have put our money where our mouths are. The UCLA administration should do the same and help us institutionalize these efforts moving forward," they wrote.
Last March, more than 1,300 students and dozens of professors signed a petition to offer UCLA as a sanctuary campus against the "aggressive and punitive measures" by President Trump.
Their efforts culminated in a town hall event attended by over 150 students, labor union and grassroots organizers to affirm their support for undocumented immigrants, the Daily Bruin reported.
"Sanctuary cities are important to drive out the Trump-Pence fascist regime," then fourth-year Geography student Tala Deloria had said.
In 2016 at UCLA, when the Bruin Republicans hosted an event called "An Illegal Immigrant Killed My Child," it was crashed by protestors furious over the topic.
In 2013, UCLA's student government also banned the term "illegal immigrant," calling it derogatory.
MORE: Student government gives free rides to illegal immigrants, makes other students pay for it
Like The College Fix on Facebook / Follow us on Twitter