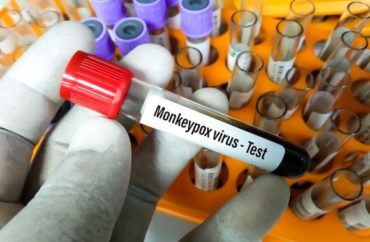 The editorial board of the UCLA student paper is warning the university and public health officials at large not to repeat the "mistakes" made during the 1980s AIDS scare when it comes to the monkeypox virus.
"The AIDS epidemic casts a long shadow over the history of public health in this country," the Daily Bruin editors write. "The apathy of the Reagan administration toward the disease first called a 'gay plague' led to the deaths of tens, if not hundreds, of thousands."
According to the article, UCLA has a student population "disproportionately at risk of contracting monkeypox," which, based on current trends, means many gay men attend the school. Despite two vaccines for the monkeypox already extant, "they are in extremely short supply around the world."
The [monkeypox] outbreak comes amid a broader attack on LGBTQ+ communities from state legislatures and private hate groups alike.

During this period of growing bigotry and hostility, it is not a given that a disease outbreak disproportionately affecting the LGBTQ+ community will be well managed by our government. …

While not nearly as deadly as HIV, monkeypox is highly contagious. Even with good faith efforts from every elected official, the outbreak could have significant consequences given that the precarious state of the American medical system continues to be ravaged by the COVID-19 pandemic.

As such, UCLA, and the U.S. more broadly, has an obligation to protect the people who might be most vulnerable to infection.

Although it would be unreasonable to expect UCLA to distribute the vaccine amid the shortage, administrators still have a duty to directly provide the campus community with timely, accurate information before a local outbreak occurs.
Hopefully, UCLA won't emulate the advice of California State Senator Scott Weiner who tweeted out a monkeypox guide from the San Francisco AIDS Foundation which literally has to be seen to be believed — and which is eerily reminiscent of AIDS-era happenings.
The Bruin editors conclude by saying since UCLA "continues to brandish the name of Ronald Reagan" the least it can do is help "combat the deadly attitudes he perpetuated." A claim which, while it fits a long-standing progressive narrative, is highly debatable.
MORE: Calling President Reagan 'disturbingly racist,' student wants his name stripped from med center
IMAGE: Amygator / Twitter screencap
Like The College Fix on Facebook / Follow us on Twitter