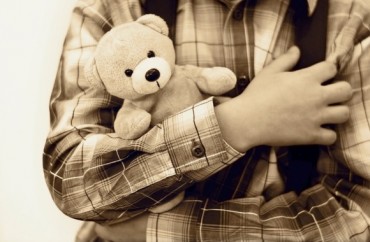 The night before the election, UCLA's Sproul Hall advertised a Nov. 15 "Build-A-Bruin" event in which students would assemble teddy bears. It read:
Come join us in building a Bruin Bear, to either keep for yourself, or to donate to those in need. Decorate cute little teddys with bows, ribbons, and more! Come mingle and enjoy some refreshments in the Sproul Lecture Room, aka the Winter Wonderland Workshop!
The advertisement got a single Facebook "like," and only two people responded on the event page before this week.
Then Republican Donald Trump was elected president, and suddenly everyone wanted to make teddy bears.
MORE: UMich scrubs post-election Play-Doh playdate following scrutiny
The residence hall government belatedly imposed a checkpoint, requiring ID (!) before allowing students to exercise their ursine rights. It told disappointed would-be builders Monday:
With the overwhelming amount of interest in this program and our limited supply of teddy bears, we will be having a card reader at the entrance. This event is offered for Sproul Hall Residents, and we apologize for disappointing the remainder of our hill community.

We encourage you to connect with the Resident Government Council in your respective buildings to put on another Build a Bruin event!
Note the cascade of frowny faces on the post update.
MORE: Ivy League university hosts post-election puppy cuddling and coloring
The Daily Bruin has a photo slideshow of Tuesday night's bursting-at-the-seams Build-A-Bruin party:
About 200 Sproul Hall residents decorated teddy bears with bows and ribbons Tuesday. … Some students kept the teddy bears for themselves, while others gave them to their friends.
Photo gallery: Hundreds of UCLA students gathered for a "Build-A-Bruin" event yesterday. See more: https://t.co/BpLHrMylQ2 pic.twitter.com/TIVpbTTrRi

— Daily Bruin (@dailybruin) November 17, 2016
An unopened case of bears went to the UCLA children's hospital, and the "customized" bears went to a dialysis center for children, according to the Daily.
We're not saying there's anything wrong with building teddy bears, especially to give to sick children, but the sudden swell of interest in this event after Nov. 8 is certainly … curious.
MORE: Cornell students hold 'Cry In' over Trump victory
Like The College Fix on Facebook / Follow us on Twitter
IMAGE: Shutterstock