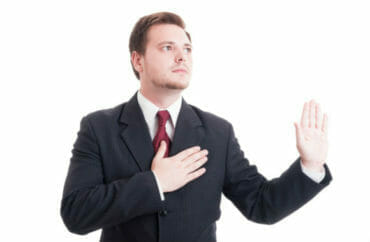 Professors must demonstrate commitment to social justice
Mathematicians aiming for tenure at UCLA now cannot just excel in the field or make some other major contribution–they also have to pledge their commitment to "diversity, equity, and inclusivity."
Real Clear Investigations reports that when applying for a tenure track position at UCLA, professors must write a statement on their commitment diversity that shows a "record of success advising women and minority graduate students."
The requirement was put in place over the summer, according to a UCLA FAQ page on the matter. Starting in the 2019-20 school year, professors seeking a promotion also must write the statement, the FAQs state.
It also describes some activities that count as showing commitment to "diversity, equity, and inclusivity." Activities include a "record of success advising women and minority graduate students," "research contributions to understanding the barriers facing women and minorities in academic disciplines," and "engagement in activity designed to remove barriers and to increase participation by groups historically under-represented in higher education."
UCLA, UC Riverside, UC San Diego, and UC Berkeley all require these or similar statements, Real Clear reports. Other universities across the nation do as well in something that's a growing trend.
Peter Wood, president of the National Association of Scholars, told Real Clear that such statements essentially amount to "a public confession of faith."
"You're essentially citing a creed,"  he said, adding that schools now "force you to put that creed into your own words."
Judy Piercey, senior director of strategic communications at UC San Diego, told Real Clear that the statements help identify candidates who will "advance our campus diversity and equity goals."
However, others see the statements as problematic:
Some professors see this requirement as a threat to free speech, open inquiry and debate. "They're looking for an ideological sieve to weed out people who don't comport with the reigning moral orthodoxy," said Peter Boghossian, a philosophy professor at Portland State University.

"Universities could potentially be liable for First Amendment violations if they make hiring decisions based on political beliefs or associations that might be revealed by these diversity statements,"  said Lawrence Walters, a First Amendment attorney.
Others are skeptical about the effectiveness of the new policies:
Darren Kelly, deputy to the vice president in the Division of Diversity and Community Engagement at the University of Texas at Austin, said such statements are not an effective tool for gauging a candidate's commitment to diversity. Making them mandatory increases the likelihood that they will become pro forma checklist items instead of expressions of true conviction.
Wood also added that many may not see the statements as a big deal. But, he pointed out, "you're sacrificing your intellectual freedom now for the sake of convenience, of not being hassled about something."
MORE: Universities require scholars pledge commitment to diversity
MORE: California public university to require 'diversity statement' for employment
IMAGE: Pop Paul-Catalin / Shutterstock
Like The College Fix on Facebook / Follow us on Twitter