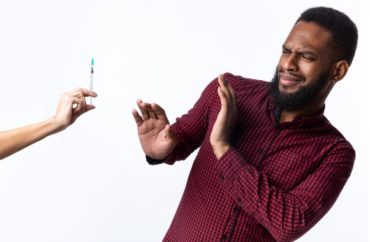 State's 'healthcare advocate' critical of permissive policy
The University of Connecticut has granted 771 exemptions to its COVID-19 vaccine mandate for students.
But that decision has drawn the criticism of the state's "healthcare advocate" who is not a physician and does not have any medical degrees.
The public university is currently being sued over its requirement that students get vaccinated if they want to attend the higher education institute. It defended itself in court by pointing to a 100 percent acceptance so far of exemption requests.
The Hartford Courant reported:
Two of the three student plaintiffs in the case already have been granted nonmedical exemptions to attend UConn this school year without receiving the vaccine, court records show. They're among 504 of the 771 students to be granted exemptions as of the end of July and the remainder are still under review, but UConn officials have yet to deny a single application, records show.
The decisions were criticized by Ted Doolittle, leader of the state's Office of the Healthcare Advocate, which assists residents who have complaints against their insurance company.
"Now [unvaccinated students] will be around vaccinated people and we now know the vaccinated people can carry the virus too. Again, my concern is for the safety of these vaccinated students," Doolittle said, according to Fox 61. The local news station called him a doctor, but Doolittle has a law degree from UConn and an undergraduate degree in East Asian Studies from Harvard, according to his LinkedIn.
Prior to this position, Doolittle worked in consumer protection for the New England state, leading "a team of investigators and inspectors who investigate of fraud or other improper behavior by state-licensed professionals, such as architects, home improvement contractors, plumbers, electricians, and the like," according to his LinkedIn.
The Hartford Courant reported that Doolittle also said the exemptions were "irresponsible" but there's not further context for that quote, and the newspaper does not provide a copy of the court documents.
Most students have received vaccination
The vaccination rate for all of the UConn campus is above 80 percent. According to the university's vaccine dashboard, 90 percent of its 23,000 students at the main campus in Storrs are fully vaccinated. There are approximately 30,000 UConn students.
"The goal of this policy is to help safeguard health and wellness on our campuses and in our communities by reducing the risk that the virus will be transmitted and cause illness, particularly in high-density congregant settings such as residence halls, dining halls, and classrooms," interim president Andrew Agwunobi said in a June email, according to the student paper.
MORE: My university ignores my natural COVID immunity
IMAGE: Prostock-studio/Shutterstock.com
Like The College Fix on Facebook / Follow us on Twitter