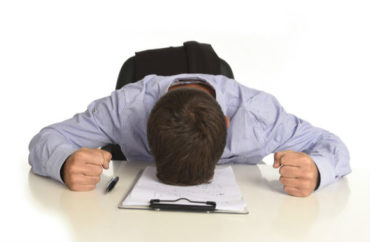 Only questions 'deemed unduly inflammatory or entirely irrelevant' are barred
That wasn't so hard, was it?
All it took for the University of Connecticut to treat an accused student with the minimum level of fairness was a lawsuit and a stern rebuke from a judge.
"John Doe" and the university submitted a proposed "consent order" Monday that would resolve his due process litigation against the taxpayer-funded university for its sexual misconduct investigation. UConn had barred John's witnesses from submitting statements that undercut his accuser's claims.
At a hearing last month, U.S. District Judge Michael Shea mocked a lawyer for the university for not knowing the basic facts of the case, but also warned John's lawyer not to assume how the proceeding would turn out.
Rather than attend a preliminary injunction hearing scheduled for Tuesday and Wednesday, the parties agreed that John would get a do-over with more procedural protections.
UConn will withdraw its indefinite suspension and any notices on John's transcript related to it, and conduct a new disciplinary hearing by March 13. John will be notified of the identities of the hearing officers – different than those who found him guilty in December – at least five business days ahead of the hearing.
MORE: Judge scolds UConn for banning witness testimony against accuser
The proposed order, which still must be approved by Judge Shea, lays out the instructions to be given to the hearing officers. They are directly responsive to John's allegations and Shea's earlier temporary restraining order.
The panel must consider relevant credibility evidence "as a whole over the course of all events" in dispute and based on "all information" presented during the hearing.
UConn had excluded testimony from John's witnesses in the car where "Jane Roe" sat on his lap: They said she was "gyrating" and "grinding" on him, while she denied "initiating sexual activity." It only allowed hearing officers to consider the he-said, she-said accusations from the dorm room where they had a disputed sexual encounter later that night.
After TRO, pending settlement in @UConn due process case. Guilty finding w/drawn, student gets new hearings w/new rights: to call witnesses, to have relevant questions asked through panel, to have credibilty determination made in context of events of entire night. pic.twitter.com/K3swaZ5YrN

— KC Johnson (@kcjohnson9) February 10, 2020
The hearing will be conducted "de novo," meaning panelists will make their own credibility assessments and not defer to those made by the investigator, Brian Goepfrich, a named defendant. The officers are also barred from considering prior assessments or conclusions from any related proceeding.
"All witnesses timely identified by the parties and student conduct office shall be permitted
to appear before the hearing panel," the directions continue. The panel will only withhold questions to be asked of parties and witnesses if they are "deemed unduly inflammatory or entirely irrelevant," but officers must explain on the record why they excluded any question.
The officers are also precluded from having what are known as ex parte meetings "with any person or party," meaning that all parties must be given "notice and the opportunity … to participate" in all meetings. They must give "the rationale" for the decision and sanctions from this new hearing.
MORE: Shea halts UConn punishment for second time in a week
The panel will consider the findings and recommendation report from November, and investigator Goepfrich will be up for grabs on the witness stand. John promises not to challenge the university's final decision after an appeals process as long as UConn "substantially" complies with the consent order.
UConn will pay back John's tuition to the government if he's found responsible in the new proceeding. It reserves the right to challenge "the amount and reasonableness of any
application for attorney's fee" by John, who asserts that he is the "prevailing party" in the litigation by virtue of the consent order.
While the order would give Shea's court ongoing oversight to ensure compliance, John agrees to first "exhaust all appeal options available at the University level" and serve written notice to UConn about his allegations of "substantial noncompliance" before bringing the dispute back to court.
First highlighted by Brooklyn College Prof. KC Johnson, who chronicles Title IX litigation, the consent order was welcomed by criminal defense lawyer Scott Greenfield, another vocal critic of Title IX procedures.
"Staring at impending defeat, UConn will now do what it should have done in the first place. It promises," he tweeted. "It took a strong judge to make UConn see its constitutional duties more clearly."
Shea is still overseeing another due process lawsuit against UConn, filed by two students whom the university is trying to punish for shouting the n-word in a parking lot. The judge prevented the university from punishing them while he considers their First Amendment arguments.
MORE: Shea stops UConn from punishing students for protected speech
IMAGE: Marcos Mesa Sam Wordley/Shutterstock
Like The College Fix on Facebook / Follow us on Twitter