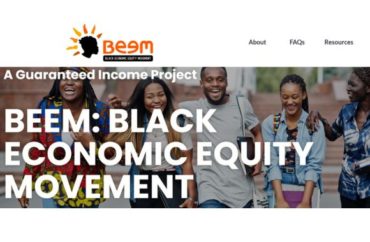 Program called 'cartoonishly unconstitutional' by plaintiffs
The University of California San Francisco and other organizations are in violation of state and federal discrimination law, according to an ongoing lawsuit that takes aim at San Francisco programs that give money to individuals on the basis of their race.
"We are still waiting for the co-defendants to respond to the lawsuit," Wenyuan Wu, executive director of the Californians for Equal Rights Foundation, told The College Fix via email on June 22. She said the co-defendants officially received a copy on June 16.
The state lawsuit from Wu's group and the American Civil Rights Project "focuses on four unconstitutional guaranteed-income programs that violate the 14th Amendment to the U.S. Constitution, the California State Constitution's Equal Protection Guarantee, as well as Title VI of the Civil Rights Act of 1964," according to the plaintiffs' news release.
UCSF specifically is being sued for its involvement with two race-based guaranteed income programs – the Abundant Birth Project and the Black Economic Equity Movement. The former will give $1000 monthly to 150 black and Pacific Islander pregnant women for about one year. The latter program will give $600 monthly to 300 black adults between the ages of 18-24 for one year.
The city's attorney is reviewing the lawsuit. "We are reviewing the complaint and will respond in court," Jen Kwart, the communications director for City Attorney David Chiu, told The Fix on June 21. The Fix asked for comment on the lawsuit and if a counsel regularly reviews all government programs for legal compliance.
"We warned San Francisco and its co-conspirators that distributing public resources based on race was cartoonishly unconstitutional," American Civil Rights Project director Dan Morenoff stated in the news release.
Wu told The Fix that "the progressive establishment believes that the law doesn't apply to them," and said leaders think "they can choose which standards/rules/procedures to follow or break."
She criticized them for violating the "letter and the spirit of the Civil Rights Act to push for their 'feel-good, do-bad.'"
MORE: UCLA diversity official: White people should work for free on Juneteenth
The Fix reached out to UCSF's media relations office and to representatives from Expecting Justice and MyPath, two nonprofits involved with these programs, but none of them replied to email inquiries.
Expecting Justice's website explains that "structural interventions that reduce the racial-wealth gap are urgently needed and have the promise to narrow longstanding inequities," which is the reason why the Abundant Birth Project is targeted to "communities experiencing disproportionately high rates of adverse outcomes."
The Black Economic Equity Movement website states that "[s]tructural racism has limited the opportunities for Black Americans for generations." BEEM is targeted towards 18-24 year olds because this is a "critical stage in life"; the goal is that "young people can focus on school or a first job because their financial stress is reduced."
The funding for both ABP and BEEM comes from government grants and UCSF researchers are running research projects on both programs.
Morenoff, with the American Civil Rights Project, explained further the legal problems in an email to The Fix. "America has enshrined very specific prohibitions against governments'… pursuit of race-based policies," and it is required that these programs are "narrowly tailored to serve a 'compelling' state interest."
He also noted that "none of these programs is remotely close to fitting into any of these categories. To date, no defendant has even pretended that they do."
"The 14th Amendment was ratified in the 1860s — it is very hard to believe that anyone, today, remains unaware that our laws have forbidden this kind of overt racial discrimination," Morenoff said.
Wu said that California's state constitution banned "preferential treatment" by race under Proposition 209, a ballot amendment that passed in 1996.
Wu explained that "in 2020, the UC system and other prominent California entities endorsed Proposition 16, which sought to repeal California's constitutional ban on racial preferences unsuccessfully."
Several members of the successful No on 16 campaign later joined Californians for Equal Rights, including Wu herself.
Wu told The Fix that one of the lawsuit's goals is "to send a warning to other California state and local public entities that they are not above the law."
MORE: UNC uses application essays to discriminate based on race
IMAGE: Beemproject.org
Like The College Fix on Facebook / Follow us on Twitter