Following the verdict in the Kyle Rittenhouse trial, a University of Georgia professor published a column in The Guardian headlined "Kyle Rittenhouse has walked free. Now it's open season on protesters."
Professor Cas Mudde works in UGA's School of Public and International Affairs. He teaches several courses, including one called "Democratic Erosion" and another titled "Far Right Politics in Western Democracies."
In his column, Mudde expresses his disapproval of Rittenhouse's "not guilty" verdict, explaining how the idea of self-defense has become a "racialized" concept in this country: "We know that 'self-defense' – often better known as vigilantism – is legally protected and highly racialized in this country."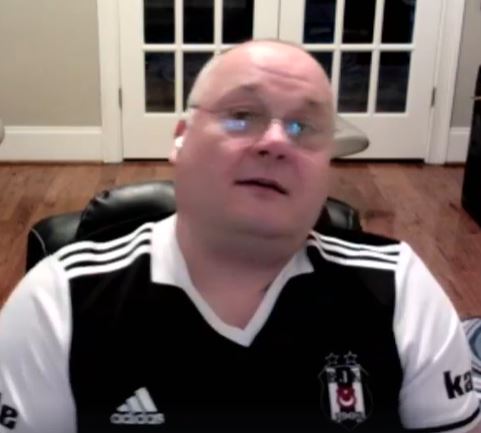 Mudde (pictured) did not respond to emailed requests from The College Fix seeking comment, and in particular a question asking about black defendants acquitted of murder charges by citing self-defense.
In his column, Mudde predicted the Rittenhouse verdict will cause problems.
"In essence, the Rittenhouse ruling has created a kind of 'stand your ground' law for the whole country," he wrote.
"White people now have the apparent right to travel around the country, heavily armed, and use violence to protect the country from whatever and whoever they believe to be threatening to it," the scholar wrote. "Given the feverish paranoia and racism that has captured a sizeable minority of white people in the US these days, this is a recipe for disaster."
Mudde argued that one of his biggest fears following the verdict is that it gives "rightwing vigilantes a legal precedent to take up arms against anyone they consider a threat – which pretty much runs from anti-fascists to so-called Rinos (Republicans in Name Only) and includes almost all people of color – means it is now open hunting season on progressive protesters."
Noah Ring, a college conservative activist who attends the University of Georgia, called Mudde's stance "absolutely absurd."
"To make the Rittenhouse case a race based one is absurd. The same people who complain the jury was rigged in the Rittenhouse case are cheering that the system works in the [Ahmaud Arbery] case. Even though the fact of the matter is that the Arbery case has a lot more to do with race than the Rittenhouse one," Ring said via email.
Zachary Dean, also a student at the University of Georgia, said he believes the column in question is "no more than a scare tactic in order to favor a narrative that [Kyle Rittenhouse] went out in search of violence."
"I think politicizing a case is the wrong way to go about the entire issue as a whole," Dean told The College Fix. "In order to really reach the core of the issue, I think it is important to remove the political biases that bind us and look at the law surrounding the case rather than emotions surrounding the laws themselves."
Madilyn Cox, another student at the University of Georgia, also shared her perspective on Mudde's column and the Rittenhouse trial.
"I value my right to self-defense if I am in a dangerous situation and I do not want to be deprived of that right," Cox told The College Fix.
As a woman, she explained how self-defense is a right that she deeply connects with.
"Especially as a female, the right to self-defense is essential," she said. "As long as you are defending yourself under a legitimate reason, there should be no reason to be openly against self-defense."
The College Fix reached out to the University of Georgia for comment, but a university spokesperson did not respond.
MORE: Read this professor's letter defending the Kyle Rittenhouse verdict
IMAGES: Main, YouTube screenshot; inside, Facebook screenshot
Like The College Fix on Facebook / Follow us on Twitter