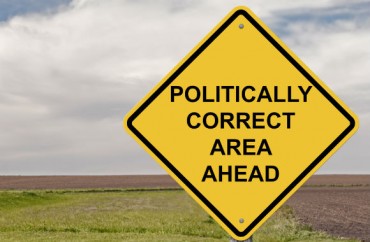 A history conference at Stanford University earlier this month is being panned for the crime of … featuring too many white male speakers.
The demographics of the Applied History conference organized by Hoover Institution fellow Niall Ferguson didn't cause much of a stir — that is, until Howard University's Ana Lucia Araujo tweeted about it on March 14.
Ferguson ended up expressing regret for not having more women participants:
"I have no doubt that there are many talented female historians whom I should have invited," he wrote to The Stanford Daily. "I reproach myself for not knowing them and not having done more to get to know them."
ALL-MALE HISTORY CONFERENCE. This goes for the GUINNESS BOOK of the century! A team of 30 white male historians will discuss Applied History at @Stanford . What a shame. https://t.co/IXFQqi2eN2 pic.twitter.com/GBRNzIFMvP

— Ana Lucia Araujo (@analuciaraujo_) March 14, 2018
Ferguson noted that "four out of 19 individuals invited to present papers at the conference were women," but were unable to make it due to prior commitments. The only invited female speaker was USC history professor Mary Sarotte.
"Everybody was keenly aware that it was too white and too male," Ferguson said in an interview with The New York Times, citing that the problem was "explicitly discussed" prior to the event.

At the same time, he defended the conference in an email statement to The Daily, arguing that "much of the controversy on social media is based on a series of false assumptions about the intention of the event."

Referring to the titles of the conference's 12 sessions, several of which are phrased as questions, Ferguson said, "They are mainly questions about economics, politics, diplomacy, [and] war. As anyone who works in a modern history department will confirm, the majority of scholars who work in these sub-fields (which have been much depleted in recent decades) tend to be male."

Stanford history professor and head of the department's diversity committee Priya Satia contested this claim in an interview with The New York Times, arguing that while fields like science and technology tend to be male-dominated, history is not.

"Given how prevalent women are in the history department, you'd have to try really hard to come up with a roster of speakers that looks like that," she said.
The Daily says Ferguson has "drawn widespread controversy" for his Cardinal Conversations, a speaker series "aimed at broadening the spectrum of political discourse" on campus.
Only at a university can expanding political viewpoints result in feelings of antagonism.
MORE: Speaker series to promote 'intellectual diversity, grappling with difficult ideas'
MORE: Niall Ferguson accused of gay bashing
IMAGE: Shutterstock.com
Like The College Fix on Facebook / Follow us on Twitter