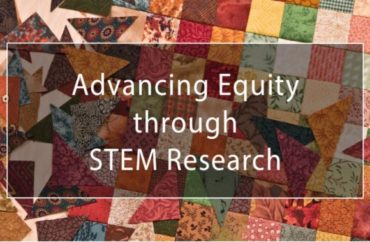 Special priority will be given to proposals that include a 'social impact goal'
University of Massachusetts Amherst offers up to $12,000 in seed grants for STEM research that "advances equity, social impact, and the success of diverse students."
The Institute of Diversity Sciences is a faculty-student organization at the public university that uses STEM to "promote equity in health, learning, and work and to mitigate the impact of climate change on communities."
While a variety of grant proposals are considered, the institute notes that special priority is given to proposals that include a "social impact goal."
The grant winners over the years have tackled a broad range of topics not typically associated with STEM.
Previous grant winners have researched topics like biological aging in response to police brutality and access to biodiversity in urban spaces.
Other grant recipients have studied topics such as: "Discovering African American English Speech Melodies," "Do Teacher Perceptions of Absenteeism Vary By Student Race?" and "Visualizing Hope: Investigating the effect of public art on perceptions of climate adaptation."
"Advancing Equity through STEM Research" seeks to equip students and faculty to conduct research geared toward multidisciplinary connections, listing among its stipulations that teams must be from at least two different academic backgrounds.
One previous seed grant went to a team examining racial disparity in care for patients with Alzheimer's disease.
The team, composed of UMass health services Professor Ning Zhang and nursing Professor Joohyun Chung, described the disparities as under-studied: "few scientific studies have detailed or explored why such racial and ethnic disparities in palliative care among people with ADRD exist."
In an email statement to The College Fix, Chung and Zhang characterized the institute's role as providing "important support for us to conduct preliminary research."
They elaborated on the grant's requirement for multidisciplinary research, asserting that it is "imperative to lead successful research like this."
"For instance, we share our own expertise from different disciplines and different points of view, which can result in a new strategy or approach that can address the health equity among long-term care residents with ADRD [dementia]."
When asked about this focus on researching social impact and equity, the doctors said reducing disparities will improve the "wellbeing, quality of care, and quality of life in America."
"It is well recognized that the United States is lower than most other peer nations on health equity, particularly related to racial and ethnic disparities."
The latest round of grant requests closed in March and a new round of proposals will resume in fall 2021.
MORE: Public university in NYC plans to require masks through the end of 2022
IMAGE: UMass screenshot
Like The College Fix on Facebook / Follow us on Twitter