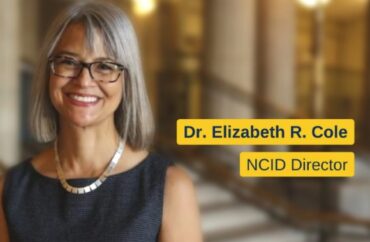 Says free speech, DEI compatible; 'wealth, power' are the problem
Freedom of speech is compatible with diversity, equity and inclusion in higher education — and protects those who are marginalized the most on campus, argued a top DEI official housed at the University of Michigan.
Professor Elizabeth Cole, director of the National Center for Institutional Diversity at the University of Michigan, said during a panel discussion Wednesday that universities can be a place "for expressing, sharing and evaluating diverse viewpoints" while also recognizing "not everyone has equal access to exercise speech."
Marginalized students are underrepresented on college campuses, so they do not have the same opportunity to contribute to conversations and debates, she said at the event, titled "Safeguarding Principles: Interrogating Free Speech in Diversity, Equity & Inclusion (DEI) Discourse."
Meanwhile, "wealth and power" are used to "amplify" privileged people's speech through mass media and speaking invitations, she said.
"When speech that's authorized by power dismisses the interests and sometimes even the personhood of marginalized and importantly minoritized groups, members of those groups can reasonably feel unsafe, and so taken together this shows that realizing our commitments to diversity, equity and inclusion is key to fulfilling the university's role as the place where diversity of points can be expressed and heard," Cole said.
The University of Michigan sponsored the discussion as part of its DEI 2.0 launch, a celebration and summit taking place with a variety of events throughout October. The public university, in partnership with the NIH, is spending upwards of $80 million to implement DEI 2.0.
Wednesday's webinar sought to counter the claim by "some detractors [who] argue that DEI infringes upon their free speech rights," the university's website states.
"Panelists will explore how free speech has been weaponized against the principles and practices of DEI," it states. "Further, panelists will discuss the misuse of free speech in the context of DEI and countermeasures or strategies to continue to advance DEI work in the face of resistance."
Marginalized people do not oppose free speech, the problem is they do not feel safe or heard, said panelist Kaleb Briscoe, assistant professor of adult and higher education at the University of Oklahoma.
Briscoe said people of color sometimes do not leave their homes for days because they are afraid a controversial speaker invited to campus might incite violence, and "you don't know if a white supremacist or white supremacist ideologies might advocate for murdering people."
She cited Penn State as a hotbed of controversial speakers recently.
"I don't think, for example, students of color at Penn State are saying, 'Hey, we don't want to hear this,'" Briscoe said. "I think it's more so institutions and institutional leaders not understanding what the environment is like when you bring these organizations on campus."
Briscoe said universities could merge free speech and DEI values by facilitating "meaningful conversations" between groups ahead of a controversial event to help people understand marginalized individuals' concerns about safety.
She also said universities may not want to allow some speakers on campus because of potential violence.
"As it gets close to election season, does it make sense to invite violence on your college campus," Briscoe asked, adding "how some of the speech that is enacted particularly from some organizations can be violent and cause violence."
However, panelist Jack Bernard, associate general counsel at the University of Michigan, said the situation is difficult for public universities because the U.S. Constitution requires that they allow even "unsavory" speakers on campus who are likely to be "upsetting" to some students.
Keeping both DEI and free speech in mind, he said universities should think carefully about how to maintain safe campuses while also allowing protests that do not disrupt others' First Amendment rights.
Most speech does not reach the bar for "inciting violence," and controversial figures and groups know that, he said.
Another panelist, Nina Flores, associate professor of advanced studies in education and counseling at California State University, Long Beach, said universities cannot step on people's First Amendment rights, but they should find ways to support progressive faculty, staff and students targeted by hurtful, "harassing" speech.
She brought up cases where conservative news outlets like Campus Reform and Breitbart have reported about a comment or study by a progressive professor and the story went viral, leading to an inundation of online comments, phone calls, emails and sometimes threats and violence.
Briscoe said universities could bring together different groups in advance of a controversial event to discuss how everyone could be affected. For example, if police will be present, she said, the institution should make people of color aware because "campus police can be violent toward black and brown people."
MORE: UMich, NIH to spend nearly $80 million as part of 'DEI 2.0'
IMAGE: University of Michigan website screenshot
Like The College Fix on Facebook / Follow us on Twitter