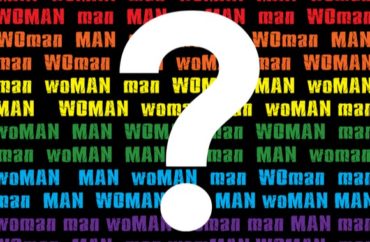 UPDATED
'Virtue seems like a pretty good thing to signal'
A celebrity economist at the University of Michigan says he's proud that his department is virtue signaling.
What's not clear is that the department – and the liberal arts school in which it resides – wants to acknowledge the virtue signaling at all.
Justin Wolfers, who has appeared many times on public radio podcasts including Freakonomics and Planet Money, tweeted Sunday that he is "oddly proud" that the department is "updating our office door signs with preferred gender pronouns":
I'm sure some will counter that it seems pointless, but the point is that we're signaling that we care about diversity, and I'm proud of that signal.
In a subsequent tweet he admitted it was "virtue signaling … Virtue seems like a pretty good thing to signal." He added cryptically: "Of course we have to pair our signals with concrete actions, and we're doing that, too."
Just waiting for someone to point out that this is virtue signaling, to which the obvious response is, um, well, yeah. Virtue seems like a pretty good thing to signal.

Of course we have to pair our signals with concrete actions, and we're doing that, too.

— Justin Wolfers (@JustinWolfers) February 17, 2020
Department Chair Mel Stephens, his executive assistant Ronda Abrigo, and media relations for the College of Literature, Science, and the Arts have yet to respond to a College Fix query sent Monday night, asking to elaborate on Wolfer's tweets.
The Fix asked university public affairs Thursday if it could provide a definitive answer, given the silence from the relevant academic units. Spokesperson Rick Fitzgerald wrote in an email that whatever Wolfers is talking about is not a "department decision" as he implied:
Many U-M faculty and staff members all across our campus choose to outline their pronoun preferences in writing and elsewhere.
Economist Wolfers still has yet to clarify what his tweet meant, even as other Twitter users mock the plan (below) and ask him directly if professors are "required" to add their pronouns.
While the econ department hasn't tweeted since last month, the liberal arts college has tweeted more than 25 times just on Wednesday as of 4 p.m. It's had ample time to weigh in on Wolfer's tweet and clarify if this pronoun policy is being applied to office doors across the LSA. The Fix could find no mention of Wolfers, gender or pronouns on its Twitter profile since Sunday.
The issue isn't mentioned in The Michigan Daily student newspaper or alternative Michigan Review, either, and a Google News search turns up nothing.
Which raises the question: If virtue signaling is so virtuous, why are the department and college withholding information about it?
The significant & defining part of most "virtue signaller's" intent isn't the "virtue," it's the disingenuous & self-serving aspect of it. It's one's announcement to all the other indoctrinated that "I pass the 'purity test,' look at me!" There's not a lot of real virtue here.

— AckAttackAck (@Ackattackack) February 19, 2020
I'm a professor at a college who is lgbt, though not UM.

Would this sort of thing be required, and if not would there be "sensitivity training" for those that don't partake?

Are sexualities and religions the next step to be posted?

— Brian Orak 🌸 (@Brian_Orak) February 18, 2020
UPDATE: A spokesperson for the university told The Fix Thursday that whatever Wolfers is referring to was not a "department decision." The headline and body of the article have been revised. The economics department and College of Literature, Science, and the Arts still have yet to respond to Fix queries as of Thursday.
MORE: Yes, U. Minnesota faculty can be punished for misgendering
IMAGE: Nat Ax/Shutterstock
Like The College Fix on Facebook / Follow us on Twitter