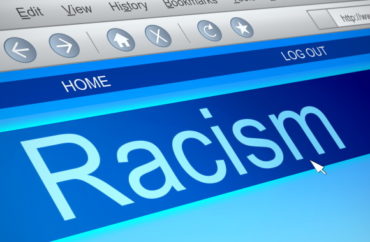 'Data and algorithms are frequently biased'
As part of an "Anti-Racism Faculty Hiring Initiative" underway at the University of Michigan, the school has announced it will soon hire three "Professorships in Racial Justice & Technology."
The scholars will battle what the job description calls "the new jim code," an apparent play on words referencing the Jim Crow racial segregation laws from over a half-century ago.
The job description argues that emerging artificial intelligence, facial recognition cameras and various algorithms that claim to be unbiased are anything but.
"[T]here is growing concern that they reproduce and accelerate racist exclusions, violence, and exploitation via what is variously referred to as 'surveillance capitalism,' 'algorithmic inequality,' and 'the new jim code,'" it states.
"Data and algorithms are frequently biased, subject to the same structural racism as our social institutions. … The data that informs so-called 'predictive policing' is based on racist assumptions about criminality and a legacy of over-policing communities of color."
Qualifications sought for the candidates include degrees that entail the intersection of critical race theory into academic disciplines that include technology policy, design and big data studies.
"Facial recognition technologies are trained on images of white men," the job description explains.
Scholars have publicly criticized facial recognition technology in the past, calling it racist.
The College Fix reached out to a University of Michigan spokesperson for an update on the hiring process and to ask how many professors have been hired as a part of the initiative.
"U-M does not provide public updates related to candidates and the hiring process for individual faculty positions," university spokesperson Rick Fitzgerald told The College Fix.
Fitzgerald reiterated that "The Anti-Racism Hiring Initiative is a three-year initiative aimed at enhancing the university's capacity to develop cutting-edge scholarship focused on dismantling systemic racism. The positions are tenure-track faculty positions."
The initiative "will ultimately add at least 20 new tenured or tenure-track faculty members with scholarly expertise in racial inequality and structural racism to schools and colleges across campus," according to a post from The University Record, a UMich administration-ran publication that provides news to faculty and staff.
The Record post was published in March of this year. Now job postings are beginning to roll out.
The Gerald R. Ford School of Public Policy sought a professor of "Racial Justice in Science and Technology Policy" in early spring, with a start date of September 1, according to the application portal.
Fitzgerald would not comment on the status of the specific opening.
Those applying for the racial justice and technology spot were told:
"Applicants should have expertise focused on structural and other forms of racism in science, technology, and associated policies, and interest in how the tools of public policy and democracy can be used to create racially just and equitable science and technology and/or how science and technology can be wielded to address structural racism."
The Penny W. Stamps School of Art and Design is also headhunting for a professor in "Anti-Racism in Design."
The Stamps job description is as follows: "Their work may include anti-racism in ana­lytic frame­works, design meth­ods, fab­ri­ca­tion tech­niques, human-tech­nol­ogy inter­ac­tions, and other cre­ative research and teach­ing that pos­i­tively impacts racial jus­tice."
And the University of Michigan School of Information seeks the right candidate for its "Anti-Racist Data Justice Faculty Position," according to the post.
The term "data justice" entails a number of things. Successful applicants should be prepared to engage in critical data studies, critical algorithm studies and algorithmic inequality, it states.
"We especially welcome scholars who engage with the intersections of digital technology and critical race/ethnic studies, Black studies, intersectional feminisms, decolonization and postcolonial studies, transregional and global studies, disability studies, Indigenous studies, and trans studies," it adds.
ALERT: Check out our new Campus Cancel Culture Database!
Like The College Fix on Facebook / Follow us on Twitter