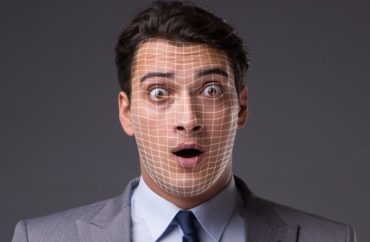 UPDATED
One big exception
More than 150 academics, scholars and tenured faculty from colleges across the country have signed an open letter that names and shames colleges for using facial recognition technology on campus.
They include a renowned cryptographer, prominent gender theorist and the popularizer of intersectionality.
There's just one problem: Some of those colleges told The College Fix they aren't using the technology. Another college, meanwhile, passed the buck to its students, saying they choose to use it.
The Feb. 27 open letter was written "in coordination with" a Boston-based nonprofit advocacy group, Fight for the Future, which focuses on preserving digital rights, promoting personal privacy online and tech-related issues. It was released ahead of the group's March 2 "National Day of Action" against facial recognition on campus.
"Facial recognition poses a unique threat to safety, civil liberties, and academic freedom on campus," the letter says, calling the technology "inherently biased" against people of color because it has trouble accurately recognizing them.
"Such misidentification on campus could result in traumatic interactions with law enforcement, loss of class time, denied access to dorms or other campus buildings, disciplinary action, and potentially a criminal record," it says.
MORE: Researchers plan to create Alexa-like device to identify implicit bias
FFTF's scorecard classifies colleges into three categories: "Won't Use," "Might Use" and "Is Using" biometric facial recognition technology. Those identified as using it: Columbus State, Florida International University, Iowa State, Southern Methodist University, University of Alabama, University of Illinois, University of Miami, University of Pittsburgh-Titusville, University of Southern California and West Virginia University, according to FFTF.
The Fix reached out to "using" institutions to confirm they are using the technology on campus, and ask why. Of those that responded, all but one denied the list correctly named them.
Only USC admitted to The Fix that it was using facial recognition for some purposes. (Kalamazoo College was recategorized from "Is Using" to "Won't Use" after The Fix reached out.)
Cryptographer and author Bruce Schneier, a fellow at Harvard's Berkman Klein Center for Internet & Society, told The Fix in a phone call that there is a difference between "campus security" and "social control."
The first name on the open letter noted that facial recognition technology is used by "authoritarian governments" such as the Chinese Communist Party, and it gives them "awesome" power over their citizens.
Schneier also warned that universities are "unprepared" to handle high levels of biometric data, leaving their students' personal information vulnerable to cyber-penetration by ill-intended actors.
MORE: How bias response teams turn campus into surveillance state
A step toward China's 'social credit' system
In addition to Schneier, notable academics who have signed the letter include gender theorist Judith Butler at the University of California-Berkeley and intersectionality popularizer Kimberle Crenshaw, who teaches law at both Columbia and UCLA. Butler and Crenshaw did not respond to multiple interview requests.
More than 50 universities have pledged not to use the software, including Harvard, MIT, Columbia, Stanford, UCLA, Vanderbilt, UNC and Yale, according to the FFTF scorecard.
Facial recognition systems are a target for "hackers and stalkers," and colleges and universities are "ill-equipped" to protect such high levels of data, the letter says. It cites a rundown of large-scale data breaches at universities last year: "In the wrong hands, these systems, and the data they generate, could be used to harm students."
The letter also cites a study by the National Institute of Standards and Technology that found such systems are often inaccurate in identifying people of color, meaning they could have "traumatic interactions" with law enforcement. Researchers have also found the software has trouble recognizing nonbinary genders.
MORE: More colleges eye AI to track, monitor students
Perhaps most likely to convince administrators who want to keep student activists at bay, law enforcement and U.S. Immigration and Customs Enforcement could "mine and target vulnerable populations" on campus without administrators even knowing, they say.
One signatory at Brandeis University told campus newspaper The Justice that she signed the letter "mainly out of concern for darker skinned and immigrant communities." Bernadette Brooten, professor emeritus of Christian studies, said the software can be erroneous, "especially with darker skinned people."
A short YouTube video by Fight For the Future warns college students: "With facial recognition, your administration could track everywhere you go on campus, who you hang out with, what you believe, where you party, who you hook-up with." The group did not respond to multiple phone and email inquiries from The Fix.
Cryptographer Schneier, who also lectures at Harvard, says that the technology has "no place" in an American college campus.
He told The Fix that China's use of facial recognition works in conjunction with video surveillance and artificial intelligence to evaluate citizens in the Communist Party's "social credit" systems. More often than not, this kind of technology is used "without consent."
MORE: Colleges nationwide launch anti-NSA surveillance protests
Some students 'choose facial recognition technology' to access dorm
With one major exception, the colleges that responded to Fix queries said they had been wrongly named as using facial recognition.
"We believe the information you received from Fight for the Future is incorrect," a spokesperson at the University of Pittsburgh-Titusville wrote in an email. "Facial recognition technology is not in use at Titusville, or any University of Pittsburgh campus."
"SMU is not using facial recognition technology," a Southern Methodist University media representative wrote.
WVU does not use the technology, a spokesperson said, and replied "no" when asked if it had used facial recognition at all in 2020.
It's a different story at USC. Spokesperson Leigh Hopper provided The Fix with a statement outlining how the private Southern California university uses facial recognition technology.
"Campus police do not use facial recognition technology," but students can choose to use it where they feel most at home":
Our residence halls use both student IDs and biometric technology to ensure no one who isn't authorized to enter those buildings have access. The vast majority of students choose fingerprint technology, while some choose facial recognition technology.
While she said "the facial recognition system doesn't store data or provide analytics," Hooper did not respond to a Fix request to clarify whether the data are immediately deleted, or if USC has ever collected or analyzed such data in the past.
MORE: VCU rolls out Wi-Fi attendance tracking program
The likely end-game for Fight for the Future is some kind of legislation that bans universities from collecting biometric data via video surveillance. Massachusetts lawmakers are considering an even bigger ban, according to MassLive: "a proposed statewide moratorium on the technology and other forms of remote biometric surveillance."
Beyond facial recognition, many colleges are using other technological means to track students and store data about them as they dwell on campus.
The Washington Post reported that Syracuse University is using students' cell phones to track their location. It uses an app called SpotterEDU to track attendance, and is tied to a system called "Bluetooth Beacons" that connects to student's smartphones, giving them points for attendance.
Auburn University, Central Florida University and Indiana University are among the approximately 40 schools that also use SpotterEDU. This technology draws from a concept known as "nudge theory," which assumes positive and negative reinforcements can alter the behavior of individuals.
Some K-12 systems are monitoring every face that enters school grounds, and are "continually checking faces against watch lists compiled by school officials and law enforcement," according to a report last fall in WIRED.
"Administrators say facial recognition systems are important tools to respond to or even prevent major incidents such as shootings," the tech publication said. "But the systems are also being used to enforce school rules or simply as a convenient way to monitor students."
UPDATED: WVU responded to The Fix after this article was published. Its response has been added.
MORE: VCU drops failed $100,000 Wi-Fi attendance tracking program
IMAGE: Elnur/Shutterstock
Like The College Fix on Facebook / Follow us on Twitter