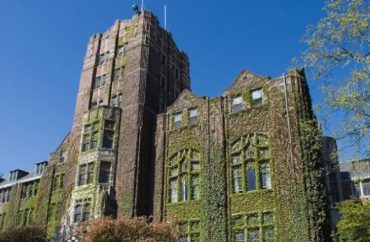 University of Michigan is in the process of hiring a new Bias Incident Prevention and Response Coordinator to promote an inclusive campus, enact "cultural appropriation prevention activities," and enhance social justice initiatives, according to the university's job posting.
The coordinator is also responsible for providing a "safe listening space in which to offer compassion, support, and guidance to students," along with creating bias prevention strategies, the job description states.
The coordinator will also serve on the Bias Response Team and partner with Multi Ethnic Student Affairs, the Office of Institutional Equity, the multicultural center and other organizations to respond to bias incidents.
University spokesman Rick Fitzgerald told The College Fix via email that this existing position is not new, but needed to be filled upon someone leaving.
Compensation will range from $46,000 to $57,000, and required qualifications for the position include a master's degree along with several years of "experience in student affairs administration within a higher education setting," according to the posting that is no longer accessible. (The College Fix has a screenshot.)
A representative with the Dean's Office stated in a phone call that the school has stopped taking applications and has begun to conduct interviews.
The university declined to further elaborate on the position, such as details on any "cultural appropriation prevention" activities the official, once hired, will initiate.
Applicants were also required to have experience working for a diversity program, as the bias prevention coordinator will assist "Expect Respect," a partnership between students and faculty aimed at providing an inclusive campus where "bias and hate are not welcome."
Some students believe the bias prevention coordinator position is unnecessary and overreaching, including senior political science student Jake Thorne, who serves as editor-in-chief of the university's right-leaning campus news outlet The Michigan Review.
In an interview with The College Fix, Thorne said he feels the coordinator position may "set a precedent of discriminating against opposing political views in the name of bias prevention."
"This new position seeks to expand the bias-prevention techniques of residence halls to the entire university community, something I feel is a slight overreach," he said.
Junior student Jonathan Farran told The Fix that a bias prevention position is ridiculous considering the overwhelming liberal stance of most students and faculty.
"[The university] should start by ridding their own bias in their own administration," he said, adding that very few of his professors have even given merit to conservative ideology.
"I would be very surprised if this position does [anything] but advance a liberal agenda so far as shoving it down students' throats," Farran stated.
He told The Fix that students attend the University of Michigan for an education, not to be told what's morally right and wrong.
MORE: UMich spends $16K on campaign to warn students to watch what they say
Like The College Fix on Facebook / Follow us on Twitter
Like The College Fix on Facebook / Follow us on Twitter