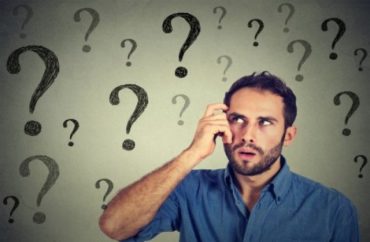 'The case is far from over'
Days ahead of a filing deadline it failed to get extended, the University of Michigan has changed bullying and harassment policies that are targeted in a First Amendment lawsuit.
It revised those policies in line with state law the same day the Justice Department filed a brief in support of the lawsuit by Speech First, which claims the taxpayer-funded university's bias response team is unconstitutional, as is a pending provision on "bias-motivated misconduct."
The university claims that it was already reviewing these policies for their consistency with the First Amendment, and that Speech First's lawsuit only "accelerated" its review.
In an announcement Monday, Vice President for Student Life E. Royster Harper said the "revised definitions more precisely and accurately reflect the commitment to freedom of expression that has always been expressed in the [Statement of Student Rights and Responsibilities] itself."
Speech First is keeping mum until its reply brief is due June 29. "The case is far from over. We're looking forward to our day in court, and are gratified that DOJ has shown interest in our case," President Nicole Neily (below) told The College Fix in an email, declining to comment further on the university's changes because of the ongoing litigation.
The university did not answer Fix queries about the differences between its earlier and revised policies, simply providing a link to its Monday statement.
MORE: UMich wants more time to explain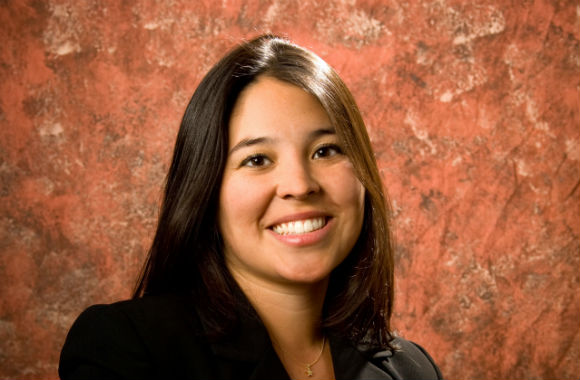 Judge speech the way a 'reasonable person' would
The Justice Department told the federal court hearing the case that the university "imposes a system of arbitrary censorship of, and punishment for, constitutionally protected speech," contrary to its claim that free speech is a "bedrock principle."
UMich policies allow school officials to discipline students who participate in constitutionally protected speech based on "nothing more than a listener's 'feelings' that the speech was 'hurtful' or 'bothersome,'" the government's statement of interest says.
Because its Statement of Student Rights and Responsibilities only gives "example" definitions of speech prohibitions, students have to tailor their speech and "guess at" what they can safely say, so as not to earn the "personal … disapproval" of any given administrator, the statement says.
Until Monday, the definitions the school used for bullying and harassment came from "disparate sources" including the Merriam-Webster dictionary, other university policies and state law. The Justice Department pointed out the bullying policy cited two example definitions, one from state law and the other from the dictionary.
Vague definitions for terms such as "bias" can lead to discriminatory enforcement in violation of the First Amendment, according to the statement. A bias incident is something "that discriminates, stereotypes, excludes, harasses or harms anyone in our community based on their identity," according to the bias response team page.
MORE: Trump voters at risk from UMich bias response team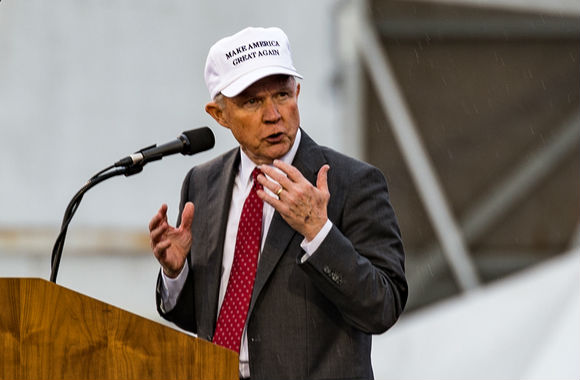 Attorney General Jeff Sessions
Rather than leave in the dictionary definitions as the lawsuit continues, UMich junked them and left in the definitions taken from Michigan law, according to its Monday statement.
The revised statutory definition for "harassing" conduct narrows its scope to "repeated or continuing unconsented contact." It uses the "reasonable person" standard, saying the conduct "would cause" and "actually causes" such a person to suffer "substantial emotional distress."
The new "bullying" definition says such conduct must be "intended to cause" physical harm or substantial emotional distress, and actually cause those conditions. It could also be conduct that a "reasonable person would know is likely to cause" and in fact causes those conditions. This must happen to the extent that the conduct "adversely affects the ability of another person to participate in or benefit from the university's educational programs or activities."
Both definitions rule out "constitutionally protected activity or conduct that serves a legitimate purpose." The word "legitimate" is not defined in the definitions document and not mentioned at all in the Statement of Student Rights and Responsibilities.
Unchanged: Report anyone who makes fun of your accent
The original definitions, documented in Speech First's exhibits, include conduct that "annoy[s] persistently," creates an "unpleasant" situation or "frighten[s]" someone, as well as "unwanted negative attention perceived as intimidating, demeaning or bothersome to an individual."
The university doesn't explain how its new narrowed definitions fit with its bias response team protocols, which still encourage students to report bias incidents against them or which they witness, and let them remain anonymous "in all parts" of a report.
Bias incidents are not constrained by language similar to that in the revised bullying and harassment definitions, such as "continuing" conduct, "intended" to cause "substantial" distress, that "adversely affects" a student's education:
Depending on the totality of the circumstances, writing a racial epithet in erasable marker on someone's dry-erase board, making fun of another person or group of people because of their language or accent, or making insulting comments about someone's traditional manner of dress or geographic origin are hypothetical examples of a bias-related incident.
The Foundation for Individual Rights in Education currently gives the University of Michigan its worst speech code rating, a "red light," because it has two policies that "clearly and substantially" restrict free speech. It cited policies on bias incidents and "hateful speech" among others.
A spokesperson for FIRE declined to comment on the university's revised definitions, but told The Fix in an email that the university's current red-light rating – last updated in December – "does not take into account" the changes made on Monday. "The ratings will be updated later this year."
MORE: Here's the job description for UMich bias prevention coordinator
MORE: For $5, Speech First will help you sue your university for censorship
IMAGE: Shutterstock, Brad McPherson/Shutterstock
Like The College Fix on Facebook / Follow us on Twitter