The classes help 'students of color…take up space in places historically known to be predominantly white'
Racial minority students at the University of Minnesota had at least two opportunities so far this semester to work out without being around white students.
The campus Multicultural Center for Academic Excellence partnered with the Recreation and Wellness Center to host two classes for "students of color," according to the student newspaper. MCAE is housed within the Office of Equity and Diversity. There is another event this upcoming Saturday called a "BIPOC Community Climb Day," according to an Instagram post by the diversity center.
The most recent event was a "private fitness class" on Thursday, March 16.
"It's hard for students who are first-generation students of color who are already feeling isolated to go into the big rec center and then ask for help," Fernando Rodriguez, the multicultural center director, told The Minnesota Daily.
One reason is that gyms have a history of being "predominantly white," the student newspaper reported, paraphrasing another employee at the multicultural center.
"Terra Brister, interim assistant director of holistic student support, said the classes are an important way for students of color to take up space in places historically known to be predominantly white, such as the gym," the paper reported. Brister said that she hopes "by offering these classes that students of color will feel more comfortable exploring different forms of wellness and working out."
Rodriguez shared similar sentiments. "However, Rodriguez said he also wants to normalize the discomfort that may come with attending a group fitness class at RecWell," the paper reported. "Since fitness spaces are typically predominantly white, some students of color fear judgment for acknowledging these spaces are also for them."
Similar classes were held in the fall semester.
"MCAE has partnered UMN RecWell to bring you SWEAT WITH SOUL! This event is on October 18th from 5:30-7:00pm at the RecWell," the most recent Facebook post from the diversity center stated on Sep. 28. "We want to support BIPOC & First Gen students find their connect[ion] to health and wellness. We'll have prizes, activities, food, access to trainers, and more! See you there!!!"
The diversity center hosted a separate climbing event last year on Nov. 12 for "women, femmes, and non-binary individuals who want to get involved with climbing."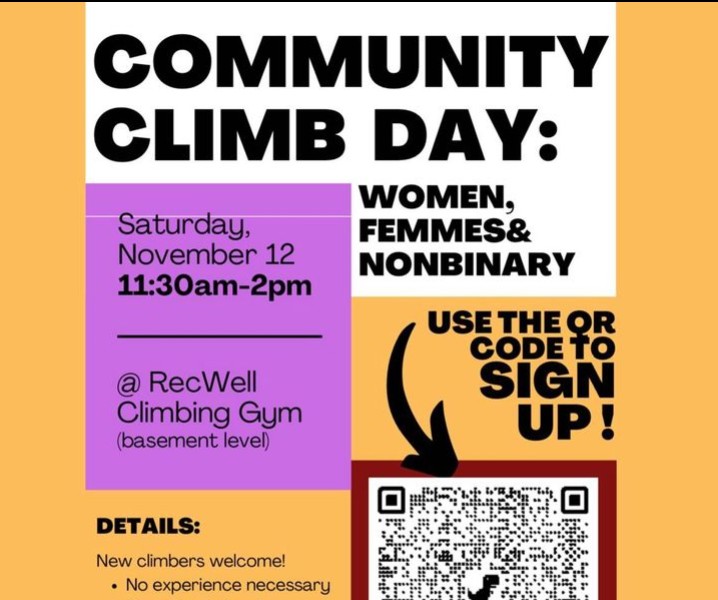 This is not the first time a university has hosted fitness events focused on non-white students.
Cornell University previously banned white students from a rock-climbing course in 2021 before clarifying the class was open to all, following media coverage.
MORE: Brandeis scrubs whites-only space webpage
IMAGES: UMinn MCAE/Instagram
Like The College Fix on Facebook / Follow us on Twitter