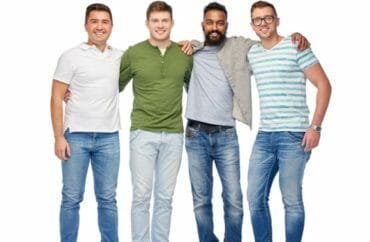 Explicit race and immigrant preferences also removed
The University of Minnesota is a little bit more fair to men now, thanks to a Title IX complaint by a professor who doesn't even teach there.
Mark Perry of the University of Michigan-Flint, also a scholar at the American Enterprise Institute, shared a letter he received from UMinn's Office of Equal Opportunity and Affirmative Action Wednesday.
Perry had written to the Title IX coordinator this summer to ask how the taxpayer-funded university can legally offer two scholarships and an award solely to "women-identified students."
[W]ould you please investiage [sic] whether the University of Minnesota is engaging in ongoing, systematic and illegal sex/gender-based discrimination, in violation of Title IX standards … [M]en and men-identified students … are clearly being denied equal access and equal opportunity to those scholarships and awards, as required by Title IX and University of Minnesota policies to ensure compliance with Title IX.
When he filed the complaint, the Carol E. Macpherson Memorial Scholarship was available to women 28 and older who return to school to complete their education; the Dr. Nancy "Rusty" Barceló Scholarship was available to women "with financial need in completing their education … with a special focus on women of color, new immigrants, and first generation college students"; and the Sharon L. Doherty Award was reserved for a woman who "has demonstrated outstanding volunteer service concerning women's issues on campus or in the broader community."
Perry's complaint was forwarded to the EOAA, which determined the "women-identified" requirement in the award and second scholarship, both offered through the Women's Center, must be eliminated.
The first scholarship will no longer be administered by the Women's Center "if it is restricted to woman-identified students," EOAA Director Tina Marisam told Perry in the letter.
There is no avenue for him to appeal, but Perry called the revisions a "small victory" in an email to The College Fix.
The web pages for the scholarships and award have been changed to varying degrees since Perry filed the complaint.
The Doherty award and Barceló scholarship now both simply say students are eligible. Women's issues are still the focus of the award, although it now requires applicants to have "at least two semesters remaining until graduation."
The Barceló scholarship also removed overt preferences for certain categories. As recently as Oct. 2, it gave preference to students of color, first-generation students, those with a disability and new immigrants, as well as "other special circumstances."
The only explicit preference category left in the revised scholarship is first-generation status. It now refers to "secondary factors" in its "holistic" review, none of which is narrowly defined:
Evidence of having overcome social, economic, or physical barriers to educational achievement

Embodies the spirit of Nancy "Rusty" Barceló's work and legacy

Strong commitment to community service and leadership

Significant responsibility in a family, community, job, or activity

Other personal or extenuating circumstances
The Macpherson scholarship's page only says its eligibility criteria is under review. As recently as Oct. 2, it made seven references to "women," including that winners of the scholarship are honored at the annual Celebrating University Women Awards Program:
The Carol E. Macpherson Memorial Scholarship was established to assist women who, like Carol, are seekers. It memorializes Carol's undying concern for fairness, for providing opportunities for women to find new paths, for the value of a thinking mind to ask difficult questions, and for respecting the nurturing roles women continue to play even as they take on various new responsibilities in their families and communities.
MORE: Perry combats double standards by filing Title IX complaints
IMAGE: Syda Productions/Shutterstock
Like The College Fix on Facebook / Follow us on Twitter