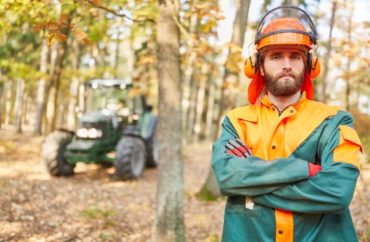 The Department of Forest Resources at the University of Minnesota is under fire by students, community members and others who demand its leaders take stronger anti-racism actions or face further protest.
An open letter published in October by campus activists lists 22 demands to address their concerns that the department has upheld "systems of white supremacy and violence … across the 110-year history of forestry at the University of Minnesota."
The letter points out that the department is "predominantly white" and has not employed a Black faculty member in its history. It also cites a mural painted in 1945 and housed in the Forestry Department's Green Hall that it calls "racist."
It also accuses the forestry department, founded in 1910, as being located on stolen Dakota land, adding "a colonial culture and structure continues to persist over a century later through the department's silence and inaction."
What's more, the letter calls out the department's leadership for not mentioning George Floyd's death while in police custody in its newsletter in June 2020, noting "there was no mention of George Floyd's murder, the uprisings in the Twin Cities and across the nation, nor efforts to promote anti-racism work within the department."
The demand letter has been signed by well over 300 students, graduate students, scholars and community members.
Among its 22 demands, the activists have called for the department's Diversity and Inclusion Committee to "be a deciding force in creating new faculty position descriptions and approving hiring decisions."
The activists also want annual anti-racist trainings for faculty, staff and students. Moreover, they've demanded a way to submit "confidential complaints regarding sexual misconduct and microaggressions" and want campus leaders to "establish a formal protocol for evaluating faculty who have received multiple complaints."
Other demands include:
Compensate students for time spent on the departmental committees such as the Diversity and Inclusion committee or faculty search committees

Address anti-Black racism in a public statement from departmental leadership

Replace the Green Hall basement mural (as recommended by the 2019 Green Hall Mural Subcommittee Report)

Modify faculty hiring descriptions to require previous work in environmental justice or diversity, equity, and inclusion and establish a DEI rubric for evaluating potential faculty hires during the interview process [emphasis in the original]

Increase recruitment effort, retention, and support of BIPOC students and faculty in Forest Resources (as recommended by the FR Diversity and Inclusion plan)
"The actions called for here are merely a start to broader change in the climate of Forest Resources," the letter reads. "The mission to eliminate discrimination based on race, religion, sexual orientation, gender identity, age, ability, and many other factors will require time, effort, resources, and coordination by faculty, staff, administration, and students."

(IMAGE: Green Hall mural)
The letter concludes with a list of a number of threats to the department should its leaders not meet their demands.
"If our demands are ignored or progress is not demonstrated, we commit to the following: Revoking consent for the use of photos and other media for Forest Resources marketing material, responding with a public letter detailing the absence of anti-racist measures that Forest Resources is willing to take [and] elevating our concerns and the issues described here to the College of Food, Agriculture, and Natural Resource Sciences," it states.
The College Fix reached out to the student authors of the letter who declined to comment.
Mike Kilgore, head of UMN's forest resources department, did not respond to repeated requests for comment from The College Fix.
Students state that they believe the department is still a long way from becoming more inclusive, despite the numerous measures it has already taken toward this goal.
In November, the Department of Forest Resources organized a listening session with students in order to understand their complaints. Faculty in the department are also scheduled to attend an anti-racism retreat this month, the Minnesota Daily reports.
MORE: 'Critical plant studies': Emerging academic genre challenges 'human' privilege
IMAGE: Robert Kneschke / Shutterstock
Like The College Fix on Facebook / Follow us on Twitter