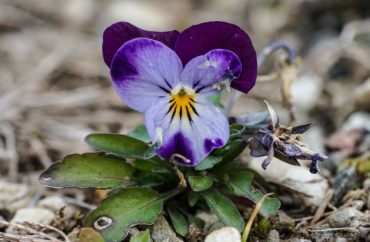 'Privileged place of the human in relation to plant life' 
Move over critical race theory, critical gender theory and critical animal studies, there's an emerging genre now gaining more scholarly consideration: critical plant studies.
The latest "privilege" identified within the hallowed halls of higher education appears to be human privilege.
This year, the Modern Language Association of America has put out a call for papers on "critical plant studies," seeking papers addressing the "vitality, agency, sentience, and/or emotional life of plants."
Critical plant studies "aims to do for plants what human animal studies began to do for animal life over 20 years ago — attributing greater agency and autonomy to the non-human world strengthens the ethical standing of beings historically relegated to the lower rungs of the chain of life," said John Ryan, honorary research fellow at the University of Western Australia, in a 2016 lecture hosted by UC Santa Barbara.
Explains scholar Hannah Stark: "[C]ritical plant studies challenges the privileged place of the human in relation to plant life and examines this through a series of lenses: ethical, political, historical, cultural, textual and philosophical."
Stark, a senior lecturer at the University of Tasmania, wrote a 2015 philosophical text that argues critical plants studies "has an impact on the understanding of plant life and of human/plant relations in a diverse set of arenas including plant science, agriculture, food practices and politics, forestry, gardening, and environmental ethics."
A textbook published this year by the University of Minnesota Press, "The Language of Plants," asks readers to "reconsider our relation to the vegetal world," according to its online description.
"Viewing plants as sophisticated information-processing organisms with complex communication strategies (they can sense and respond to environmental cues and play an active role in their own survival and reproduction through chemical languages) radically transforms our notion of plants as unresponsive beings, ready to be instrumentally appropriated," its Amazon description adds.
While based out of Australia, Stark has collaborated with several universities around the world, including the University of Minnesota, according to her faculty profile. She did not respond to several mails over the last few weeks seeking comment on how "critical plant studies" is coming along as a respected field of academic inquiry.
Stark, in her work, highlights University of the Basque Country (Spain) philosophy Professor Michael Marder's 2013 book "Plant-Thinking: A Philosophy of Vegetal Life." Marder claims plants are marginalized as "the weeds of metaphysics: devalued, unwanted, in its carefully cultivated garden, yet growing in-between the classical categories of the thing, the animal and the human."
According to Stark, Marder argues for a "vegetal democracy."
The notion seems to be catching on. The University of Arizona, for example, now employs two scholars whose fields of studies include "critical plant studies."
MORE: Professor Names New 'Bisexual' Fern after Lady Gaga; links plants to gay rights
Like The College Fix on Facebook / Follow us on Twitter
IMAGE: Shutterstock