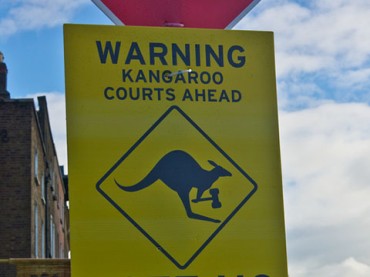 The University of North Carolina-Chapel Hill has just made a powerful enemy in the wrestling coach it fired under suspicious circumstances.
C.D. Mock was fired, the school claims, because of the team's performance – it hasn't "finished higher than fourth at the ACC Championships since 2008."
But as The Chronicle of Higher Education notes, Mock is also a high-profile defender of college men's right to fair treatment in campus rape adjudications, an increasingly unpopular stance for anyone in authority.
Mock's son Corey was accused of sexual assault at the University of Tennessee-Chattanooga last year, as the elder Mock writes on his blog, Falsely Accused of Sexual Assault in College:
If a woman accuses you of sexual assault at a univeristy [sic], you will immediately be removed from the campus prior to any investigation or determination of guilt.  YOU HAVE NO CONSTITUTIONAL RIGHTS IN COLLEGE.  The University or College will do everything in its power to prosecute you and kick you out of school regardless of the evidence and there is absolutely nothing you can do about it, and they know it.  You can sue the school and the alleged victim as we are doing, but the minimum cost to sue is $50,000 and the NCAA isn't going to give you your year back if you win.
A 28-year-old assistant coach with one year of experience is taking Mock's place, as Mock says in a blog post on his firing:
It is no big surprise that UNC fired me last week.  I knew the risks and considered the possibility of this happening six months ago when I started talking about the campus rape hoax and how colleges are responding to it. …

We are beginning to tolerate the idea that it is ok and in fact a reasonable strategy to silence any opposition to one's beliefs and views rather than to encourage debate. Was I fired because my beliefs and views differ from those of the leadership at UNC?  If one believes this to be true, there should be outrage throughout the Carolina community.  Certainly not because a wrestling coach was fired; but, because a major University may have taken extreme measures to silence one of it's own who is a vocal critic on an issue that has nothing to do with that individual's job.  Is the next firing going to be because of one's religious preference?  Or perhaps, the next coach or professor fired at UNC will be because of his or her views on gay rights?  If this is ok, where does this end?
Mock goes into detail rebutting the school's claims that his performance was behind his firing, noting in particular that his team's GPA was "the highest in the history of the program" this past semester. That could be a jab at UNC for an academic fraud scandal among football players and its African studies department.
He alludes to the scandal:
When was the last time UNC hired a 28 year old Head Coach who had only one year of coaching experience?  Why at a time when compliance is such a  critical issue for this school would the administration be in such a rush all of the sudden to get an experienced coach out only to bring in one with very limited experience?.
Read Mock's blog post and the Chronicle article.
RELATED: UNC Football Scandal Reveals Long History of Academic Fraud
Like The College Fix on Facebook / Follow us on Twitter
IMAGE: William Murphy/Flickr